Stadiums Struggle to Satisfy Hungry Fans, Oracle Finds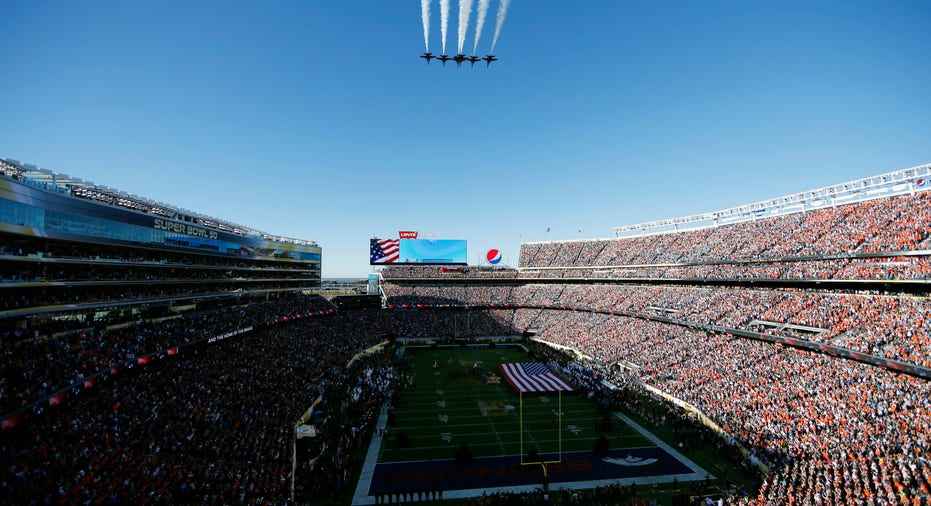 Sports venues are leaving money on the table due to long concession lines that scare away fans, according to new research from Oracle (NASDAQ:ORCL).
The software giant released a survey this week showing 45% of sports fans have abandoned concession lines at least once in the last year because the wait was too long. It's an issue that ticket buyers desperately want to see fixed. On average, U.S. fans said they would be willing to spend an additional $20 for food and beverages if wait times were cut in half. That would reflect a 42% increase in the usual amount spent at concessions.
Based on those findings, there appears to be a big opportunity for stadiums to boost gameday sales.
Oracle said cutting down wait times and streamlining concessions overall leads to a direct return on investment for stadium owners. Sixty-five percent of fans acknowledged they buy food and beverages "on impulse. In Oracle's view, this means stadiums can easily encourage more purchasing activity—and maximize revenue—by improving the concession experience.
"We spend a lot of money to get in, and we don't want to miss the action," Jay Upchurch, vice president of Oracle Hospitality, told FOXBusiness.com. "Just a small investment can yield big improvements in per-fan spending."
Oracle also found that 49% of fans go to sporting events for a fun social activity with friends or family, further emphasizing the sales opportunities that exist. Of the fans who infrequently or never grab food at the stadium, 36% cited the speed of service, not prices, for their reluctance to spend. U.S. fans were slightly less likely to agree, while wait times influenced fans in Australia and Brazil the most.
The global survey, conducted by Turnkey Intelligence, polled roughly 3,500 sports fans who attended at least one sporting event in the last 12 months. Fans were polled in the U.S. and seven other countries, including the U.K., Germany, France, Japan and China.
Oracle's growth in the hospitality and retail space was aided by its 2014 acquisition of Micros Systems, which developed point-of-sale software and other enterprise solutions. Micros became what is now Oracle Hospitality, whose technology serves over 75 major stadiums and arenas around the globe.
The hospitality unit uses cloud technology to support mobile applications and collect concessions data. Oracle also provides analytics for stadium managers and concessionaires. Beyond food and beverage, merchandise stands can predict which player jerseys will be in high demand and precisely which locations in the stadium need the most inventory.
"If you look at the megavenues being created today, it creates unique demand for platforms and our software," Upchurch said.
Oracle technology helped keep concessions running smoothly at Super Bowl 50 in San Francisco. The company's food and beverage platform supported ordering and delivery inside Levi's Stadium, and thanks to mobile technology, concession employees were able to quickly fulfill orders using inventory and location data. Upchurch said Oracle saw "fantastic" numbers on per-attendee spending.
Research shows a significant amount of demand for in-seat ordering, but stadiums are still catching up. Sixty-eight percent of U.S. fans and 60% of international fans said they would use in-seat ordering if it were available at their stadium. Oracle's platform can be integrated with team apps to enable in-seat orders and allow users to check wait times. For concession operators, the information can be used to manage inventory in real time.
Upchurch also noted that stadiums have "barely scratched the surface" in regard to loyalty programs, which reward fans in the form of discounts, special ticket access and other perks. In the U.S., just 29% of fans said they were members, while 35% were unaware if their favorite team has a loyalty program.
Oracle expects to develop its platform into more areas around stadium management. Upchurch believes the company can eventually work with partners on security and the general logistics of running a stadium. Safety is the most important fan experience element among U.S. fans, based on Oracle's survey.