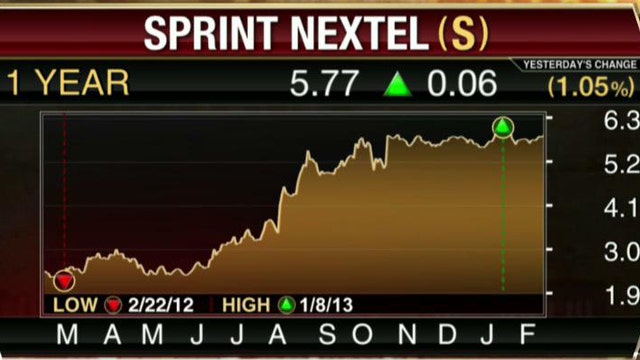 Continue Reading Below
Advertisement
Revenue rose 3.2% to $9.01 billion, topping the Street's view of $8.92 billion.
However, Sprint posted a net loss of 243,000 subscribers for last quarter, exceeding the 292,000 that analysts polled by Reuters had been bracing for. While the Sprint platform generated growth of 683,000 customers, the Nextel brand suffered a total exodus of 1.02 million.
"Sprint's strong performance was fueled by record wireless service revenue on the Sprint platform due to year-over-year postpaid ARPU growth and Sprint platform net additions," CEO Dan Hesse said in a statement.
Sprint's fourth-quarter results were hurt by charges of 13 cents a share tied to accelerated depreciation as well as 1 cent a share related to Hurricane Sandy.
Shares of Overland Park, Kan.-based Sprint lost 0.78% to $5.73 Thursday morning, trimming their 2013 gain to about 1.2%.