Sprint, Verizon Wireless Drop Samsung Galaxy Tab to $199.99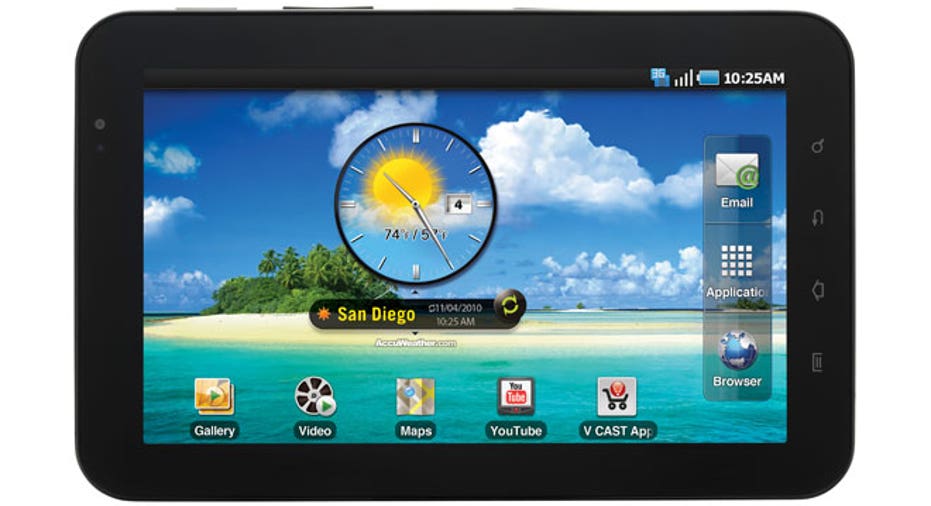 Sprint and Verizon Wireless have both dropped the price of the Samsung Galaxy Tab, an Android 2.2 (Froyo) tablet with a 7-inch display, to $199.99 with a new two-year contract.
Sprint originally launched the Galaxy Tab for $399.99, before dropping the price by $100 in January, and Verizon Wireless' Galaxy Tab made its debut at $499.99 without a contract.
Samsung yet to say whether or not the Galaxy Tab will ever be updated to Android 3.0 (Honeycomb), but we're guessing that's probably not going to happen. We're not surprised by the price drops either, given Samsung's recent Galaxy Tab 10.1 and Galaxy Tab 8.9 announcements.
If you've been waiting for a 3G tablet to drop down into the smartphone price range, now's the time to attack.
This content was originally published on BGR.com
More news from BGR:- Only 100,000 Motorola XOOM tablets sold so far, Deutsche Bank claims- iPad 2 shipments total 2.4-2.6 million units so far, report claims- Motorola XOOM and ATRIX 4G sales are 'disappointing,' analyst claims