Sprint Swings to 3Q Profit, Continues to Bleed Subscribers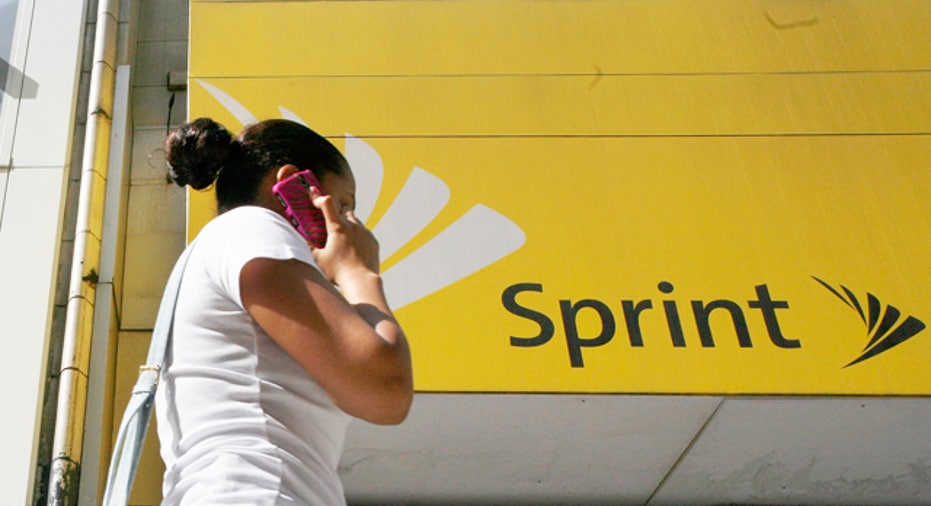 Wireless provider Sprint (NYSE:S) revealed on Wednesday it swung to a profit in the third quarter thanks to investment gains tied to Clearwire, but its revenue missed forecasts amid continued subscriber losses.
The report, Sprint's first since Japan's SoftBank took a major stake in the company, sent the No. 3 U.S. wireless company's shares rallying almost 2%.
Sprint said it earned $383 million, compared with a loss of $767 million the year before.
Last quarter's results were buoyed by a one-time gain of $1.4 billion as Sprint wrote up the value of its prior stake in Clearwire.
Revenue dipped 0.9% to $8.68 billion, narrowly trailing the Street's view of $8.81 billion.
"During the third quarter Sprint platform postpaid service revenue and ARPU once again hit record levels and we continue to make great strides in our 4G LTE rollout," Sprint CEO Dan Hesse said in a statement.
Sprint's deal with SoftBank was valued at $21.6 billion and is aimed at giving the wireless provider greater financial flexibility.
Sprint reported losing a total of 313,000 subscribers during the third quarter, far worse than the 140,000 subscribers that analysts had projected it would lose.
Postpaid customers tumbled by 535,000 last quarter, compared with 315,000 estimated by analysts.  However, Sprint lost 1.05 million customers in the second quarter and 456,000 customers in the year-earlier period.
By comparison, AT&T (NYSE:T) said it added 363,000 subscribers in the third quarter and Verizon Wireless padded its customer base with another 927,000 net contract additions.
The Sprint platform reported losing 360,000 postpaid subscribers during the quarter, but gained 84,000 prepaid subscribers and 181,000 wholesale and affiliate subscribers. Sprint said it sold 1.4 million of the Apple (NASDAQ:AAPL) iPhone devices during the quarter.
Looking ahead, Sprint reaffirmed its forecast for 2013 adjusted earnings before interest, taxes, depreciation and amortization of $5.1 billion to $5.3 billion. Capital expenditures are still seen at about $8 billion.
Shares of Overland Park, Kan.-based Sprint advanced 1.5% to $6.78 in premarket trading on Wednesday. Sprint shares have gained about 20% so far this year.