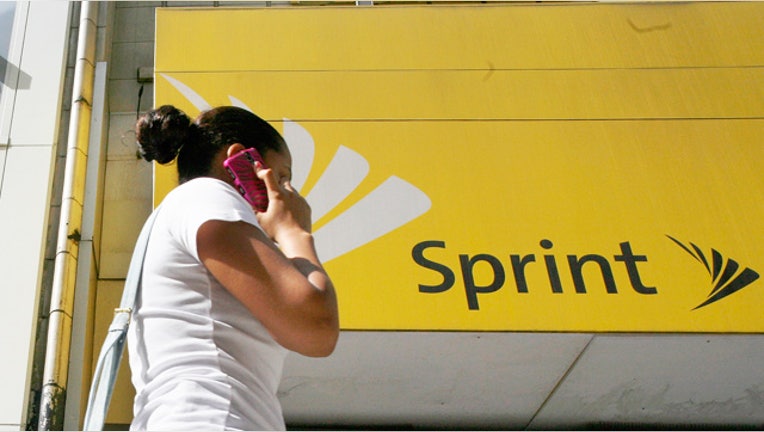 Embattled Sprint Nextel (NYSE:S) suffered a deeper loss in the first quarter, but the company's results were better than many on Wall Street had expected.
Shares of the No. 3 U.S. wireless operator soared more than 5% in the wake of the results.
Sprint said it lost $863 million, or 29 cents a share, last quarter, compared with a loss of $439 million, or 15 cents a share, a year earlier. Excluding one-time items, it lost 41 cents a share, matching estimates from analysts.
Revenue rose 5.1% to $8.73 billion, nudging just ahead of the Street's view of $8.71 billion. Operating margins rose to -2.9% from -5.1%.
Overland Park, Kan.-based Sprint posted a 9.9% year-over-year jump in total subscribers last quarter to 56.1 million as it added 1.92 million net new customers.
"The value and simplicity of our unlimited data, talk and text plans, combined with an unsurpassed customer experience and our increasingly robust device portfolio make for a strong combination," CEO Dan Hesse said in a statement.
Slammed by a string of losses and intense competition from AT&T (NYSE:T) and Verizon Wireless, Sprint Nextel has seen its market value crumble by nearly 50% over the past year. Verizon Wireless is majority owned by Verizon Communications (NYSE:VZ).
Sprint has also suffered from reaching a deal for the popular Apple (NASDAQ:AAPL) iPhone years later than its rivals.
The struggles at Sprint have led some analysts to question the company's financial viability down the road, but Sprint said it raised $2 billion in additional financing last quarter on the heels of $4 billion in the fourth quarter. The company also said its total liquidity stands at $8.8 billion, including $7.6 billion in cash and equivalents.
Sprint said it expects to generate contract gains for its namesake brand for the rest of the year, but warned of continued losses in its Nextel division. The 2004 merger of Sprint and Nextel has been seen as one of the worst deals of the past decade.
Sprint also said its plans to revamp its network remains on track as it expects to launch 4G LTE in six major cities by the middle of the year.
Shares of Sprint jumped 4.66% to $2.59 Wednesday morning, putting them on track to add to their 2012 gain of 5.5%.