Sprint Drops 3% as Analyst Sees Rising Bankruptcy Risk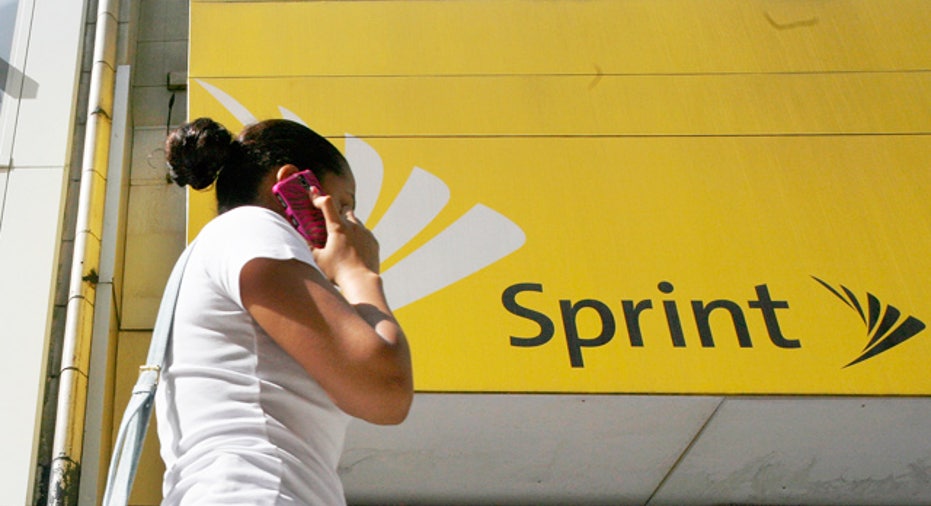 Shares of Sprint Nextel (NYSE:S) slumped more than 3% Monday morning after an analyst downgraded the No. 3 U.S. wireless operator and warned bankruptcy is a "very legitimate risk."
The report underscores the struggles of Sprint, which badly trails rivals AT&T (NYSE:T) and Verizon Wireless and continues to bleed cash.
Research firm Sanford Bernstein slashed its rating on Overland Park, Kan.-based to "underperform" from "market perform."
While Bernstein analyst Craig Moffett said the firm is not "predicting a Sprint bankruptcy," he acknowledged there is a rising and very real risk of such an outcome.
"At this point we simply don't believe there is any analytical framework that provides strong conviction as to whether Sprint can or cannot avoid bankruptcy over the next four years or so," Moffett wrote.
In particular, Moffett is concerned that Sprint's "competitiveness will begin to backslide" once LTE becomes the nation's "de facto standard" network because the company doesn't have enough spectrum to launch its own LTE network or the cash to clear spectrum already in use.
Sprint shares were recently off 3.46% to $2.79, eating into their 2012 rally of more than 20%.
Moffett said Sprint could still upgrade its network, deliver compelling 4G phones and stabilize Clearwire (NASDAQ:CLWR). Yet it could also drown in its onerous contract with Apple (NASDAQ:AAPL) over the iPhone.
The markets seem to realize this growing bankruptcy risk, Moffett wrote, pointing to five-year credit default swaps that price in a 50/50 chance of bankruptcy.
While Sprint's debt payments in 2013 and 2014 are manageable, "the company faces a sustained multiyear barrage of larger maturities that will need to be addressed" thereafter, Moffett wrote.
Citing anticompetitive arguments, Sprint lobbied against AT&T's $39 billion takeover bid for T-Mobile USA, which was eventually blocked by the Department of Justice.
Verizon Wireless is co-owned by Verizon (NYSE:VZ) and Vodafone (NYSE:VOD).