Sprint CEO Suggests Only Sprint Can Buy T-Mobile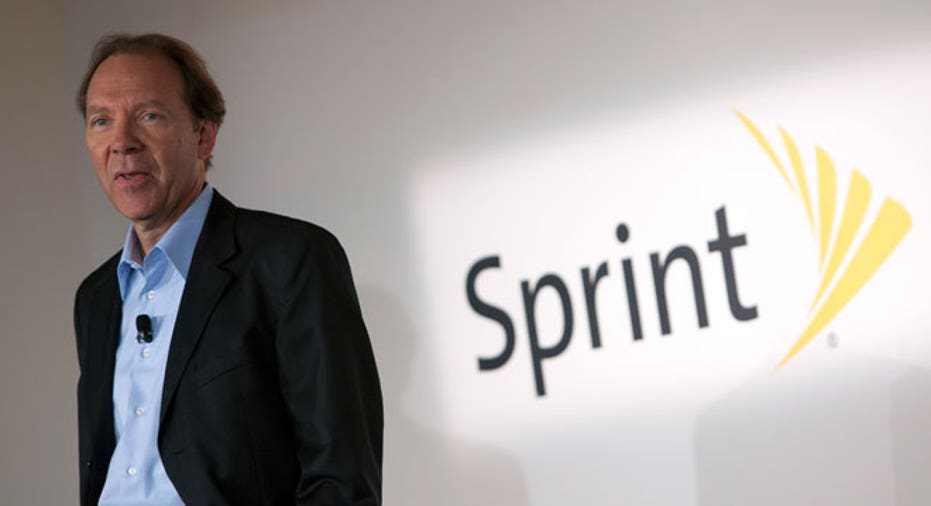 Sprint CEO Dan Hesse has been an outspoken opponent of AT&Ts proposed $39 billion acquisition of T-Mobile USA since it was announced earlier this year. Hesse has repeatedly warned that such a merger would stifle innovation and put too much power would be in the hands of two, and it is understandable that the CEO of the nations No. 3 wireless carrier would take such a stance. The Sprint chief may have given the world a bit more insight into his motives on Wednesday, however, when he made some interesting comments at an investor conference.
Keep up with the latest technology news on the FOX Business Technology Facebook page.
"I dont believe that what the DOJ said in any way, not even a little bit, should be viewed as we want to keep four, Hesse told investors. "My view is [the Justice Department] would look at other consolidation very differently. The CEO continued, suggesting that a very strong argument could be made that antitrust regulators would approve a hypothetical Sprint/T-Mobile merger.
Rumors of a potential marriage between Sprint and T-Mobile made the rounds several months ago, but they were obviously squashed when AT&T announced its plans for an acquisition. While Sprint and T-Mobile use different technologies for their cellular networks, Sprints Network Vision efforts allow the carrier to easily make use of multiple network technologies including WiMAX, LTE and even T-Mobiles HSPA. BGR took an in-depth look at Sprints Network Vision gear this past summer.
Hesse made it clear that he was speaking hypothetically on Wednesday, however it was also quite clear that the executive has given the matter much thought. A merger of Sprint and T-Mobile would create a true competitor to Verizon Wireless and AT&T according to Hesse. If Sprint, the Justice Department and other opponents end up successfully blocking the proposed AT&T deal, dont be surprised if Hesse is caught flying out to Bellevue for some closed-door meetings shortly thereafter.
This content was originally published on BGR.com
More news from BGR: - Sprint confirms it will cap mobile hotspot data for smartphones beginning October 2nd - Apple finds new memory suppliers for iPhone and iPad, pushing Samsung further away - Heavy with $963,275 in AT&T donations, lawmakers push for T-Mobile merger approval