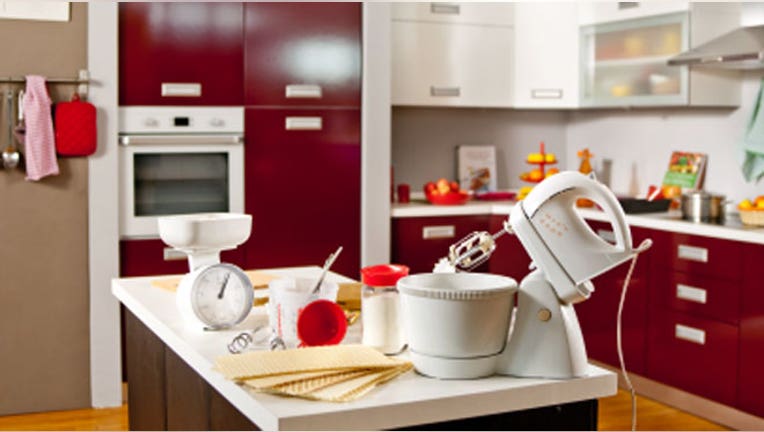 These spring fashion sales are a can't miss and tap into your culinary skills with this website and get the tools you need when you shop this sweet kitchen sale. Bring your old jeans to this store and get a discount on a new pair.
Spring Savings
Get up to 40% off hot spring styles at Piperlime.com (NYSE:GPS) including accessories, apparel and shoes for men, women and kids. There's even some great winter wear in the 70% off section.
And don't forget to visit Express.com for the semi-annual clearance. The sale features discounts of up to 60% off, an additional 20% off clearance items, tops for $11.99, jeans for $31.99, and dresses for $23.99.
Shorts for men and women are buy-one-get-one for $29.90. And get free shipping on orders of $125.
A Pinterest for Food
The people of Glam Media just added a few new features to its vertical social network, Foodie. This website is a great resource for anyone charged with making a weekly home meal menu, providing great ideas, photos, videos and full recipes with just a click or a tap. Saving your favorites is super easy, and you can create specific categories for various meals or must-visit restaurants.
The site also launched its very first annual Top 100 Restaurants List and Guidebook this week, which lists the world's best eateries. You can sign up for Foodie with Facebook or Twitter and get inspired here.
Tools for the Chef
Speaking of spending time in the kitchen, there's a great sale going on at ChefsCatalog.com.
The kitchen sale features discounts of up to 60% off various cookware, cutlery, small electronics and tabletop items now through April 14. Keep in mind while you fill your cart that you can get free standard shipping on any order (excluding the wine shop).
Denim Drive
OnSale told you about the charitable efforts at The Blues Jean Bar last week, and now the company is offering discounts to those who recycle their old denim. The Bar's Jean Drive will give you 10% off when you bring in one pair of jeans, 15% off when you bring in two or 20% off when you bring in three pairs of jeans.
You get new jeans and your old ones go to charity. Find your local Blues Jean Bar at TheBluesJeanBar.com.