Spotify's unusual IPO seeks to drum up fans on Wall Street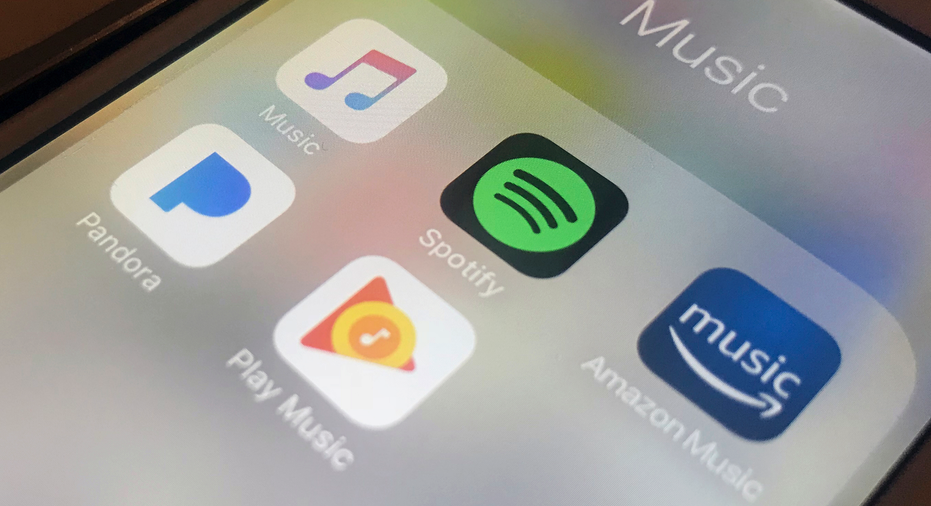 Music-streaming pioneer Spotify is hoping to attract a new crowd of fans on Wall Street as its competition with Apple heats up.
Spotify is pursuing an unusual initial public offering that will sell some of its existing stock instead of issuing more shares to raise money. The strategy will make it easier for Spotify's existing stockholders to cash out of their investments while creating a potential new financial channel for the company.
Having a publicly traded stock could also draw more attention to Spotify and its music service as it tries to fend off a growing competitive threat from Apple, the world's most valuable company and one of its best-known brands.
Spotify indicated $1 billion worth of stock will be traded on the New York Stock Exchange, although the amount is likely to be much higher, based on information contained in documents released Wednesday. The Luxembourg-based company took its first steps toward an IPO in a confidential filing a few weeks ago.
The numbers revealed Spotify's music-streaming service boasts 71 million subscribers, nearly twice as many as Apple's rival service.
But Spotify still isn't profitable. The Luxembourg-based company lost 1.2 billion euros ($1.5 billion, based on the latest currency exchange rates) on revenue of 4.1 euros last year. By comparison, Apple earned $46 billion on revenue of $216 billion in its last fiscal years, thanks to the success of iPhones, iPads and other products that finance its music subscription service.
Although it has been outgunned financially, Spotify has been able to stay a step ahead since Apple launched its music-streaming service in 2015. Since then Apple has attracted 36 million music-streaming subscribers, according to CEO Tim Cook.
But Spotify has added 43 million subscribers since Apple Music's debut. That suggests the main impact of Apple's entry into the market may have been to normalize the idea of paying monthly fees for online music. Amazon and Google also offer music-streaming services.
It's an idea that Spotify CEO Daniel Ek has been working on since he co-founded the company in 2006 in a mission combining his passions for music and technology.
"Over time, I realized that by combining my two passions, I could create a new paradigm," Ek wrote in a letter included with the IPO filing. The letter outlined his ambition to "improve the world, one song at a time."
Although music streaming is becoming increasingly popular, Spotify and similar services such as Pandora's internet radio station have struggled to make money because of the royalties and other fees that they have to pay recording labels, songwriters and performers. That's the main reason Spotify has accumulated losses totaling 2.4 billion euros.
Spotify also offers a free service that people can listen to if they are willing to tolerate ads in between the tunes. Overall, Spotify says 159 million people worldwide listen to its music services each month.
___
This story has been corrected to reflect that Spotify isn't seeking to raise $1 billion by issuing new shares of stock.