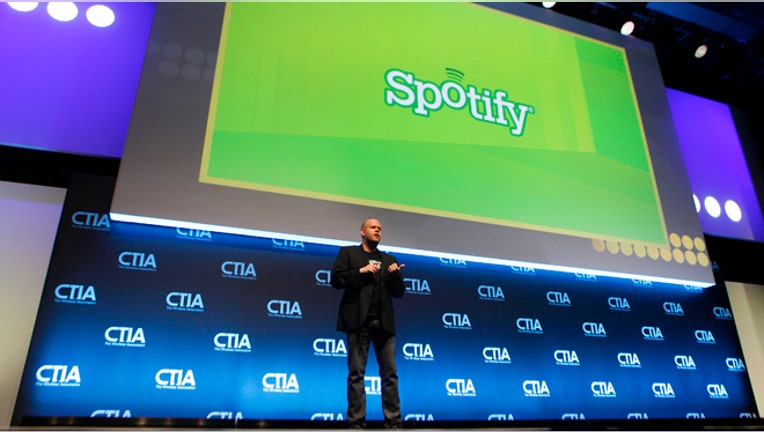 Spotify surpassed 10 million paying subscribers, the company announced on Wednesday. The music service, which is reportedly planning an IPO this year, said it also has 40 million active users.
The Swedish startup said its music services are used in over 56 countries. The company said more than 1.5 billion music playlists have been created, with 5 million updated everyday.
"We're widening our lead in the digital music space and will continue to focus on getting everyone in the world to listen to more music," said Spotify CEO Daniel Ek said in a statement.
Spotify's competitors include customized radio service, Pandora (NYSE:P), which has over 70 million active users, but just over 3 million paid subscribers. The newly launched Beats Music, which is reportedly close to being acquired by Apple (Nasdaq:AAPL) for $3.2 billion, is rumored to have just 111,000 registered users.
Subscribers pay about $10 per month for an ad-free listening experience, which means Spotify is on track to collect in the range of $1.2 billion in subscription fees this year, assuming subscription rates hold steady. Pandora premium subscribers pay $4 or $5 per month.
Founded in 2006, Spotify has raised $521 million in venture capital at a $4 billion valuation. Investors include Goldman Sachs (NYSE:GS) , Coca-Cola (NYSE:KO), Kleiner Perkins and music entrepreneur Sean Parker.
The company is rumored to enter public markets this fall. Rival Pandora, which went public in 2011, is trading around $25 per share, above its $16 IPO price, but has seen shares tumble 33% in the past three months.
Spotify is growing fast. Just a little over a year ago, it had 24 million active subscribers and 6 million paid users.
Eminem holds the record for Spotify's most listened to artist. "Wake Me Up" by Avicii is the record song, which has been listened to 235 million times. Spotify says it has paid over $1 billion to music rights holders.