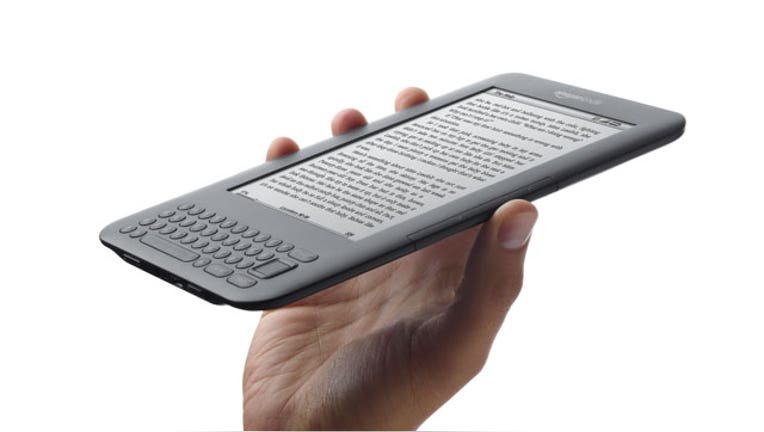 Welcome to OnSale at FOXBusiness, where we look at cool deals and insane bargains.
Much to a music lover's delight, a European sensation finally reaches the U.S. Groupons got getaways, with a little help from Expedia. Netflix makes friends with another Nintendo device. And Amazons got something special for students who like to save.
Its FINALLY Here!
Famed European music service Spotify has just arrived stateside, bringing 15 million songs along for the ride. With the help of an invitation, music lovers get six months of streaming music to their laptops, desktops, and handheld devices for free.
Those who just cant wait for an invitation to use Spotify Free can sign up for Spotify Premium or Unlimited, with ad-free subscriptions starting at just $4.99 per month. Spotifys make-your-own playlist feature lets users drag and drop their favorite songs into a custom playlist that is accessible anytime, wherever and whenever the user logs in.
The Swedish DRM-based music streaming provider makes its service an all-out social experience, letting users share favorite tracks and playlists with their friends via Facebook. And those who are stuck in an Internet-free zone (say a long flight, perhaps) will be happy to know that Spotify Offline lets the beats go on. And the best part, as written on Spotifys website: theres no need to wait for downloads and no big dent in your hard drive. Sign up for an invitation or a subscription by clicking here.
Perfect Pairing
Groupon is teaming up with travel search engine Expedia to offer Groupon Getaways. By signing up for weekly e-mails, vacation seekers will get alerts with a list of the best offers to get out of town for cheap.
Among the Groupon Getaway deals are accommodations at a resort overlooking Oahus Diamond Head Volcano for just $499, or a stay at Flamingo Beach Resort in Guanacaste, Costa Rica for just $280. As with all Groupon deals, just sign into your Groupon account and it will send you deals according to your location.
Visit Expedia.com or Groupon.com to see the latest offers available.
Netflix, Meet 3DS
Netflix (NASDAQ:NFLX) members now have another reason to use their Nintendo 3DS devices (besides gaming).
Nintendo now has a free app for anyone with a Netflix account, allowing them to stream movies and their favorite TV series via the device. Inspired by the 3D capabilities available on the 3DS, Netflix will offer a library of 3D movies to users as well. Download the app here.
Kindle for Scholars
Amazon (NASDAQ:AMZN) just unveiled a new service that will give students the ability to save some money (not to mention some extra weight in their book bags) by renting textbooks instead of buying them.
The Kindle Textbook Rental offers savings of up to 80% off the cover price of textbooks from publishers such as John Wiley and Sons, Taylor and Francis, and McGraw Hill (NYSE: MHP). Rented e-books are available via a Kindle device or Kindle app, and rental end dates can be set according to need, from 30 to 360 days. But don't worry, even after a books rental due date has come and gone, notes and highlights from the text can be accessed at any time via kindle.amazon.com.
Know of a killer deal or insane bargain? E-mail the goods to OnSale@FOXBusiness.comand share the wealth.