Spotify Announces Imminent U.S. Launch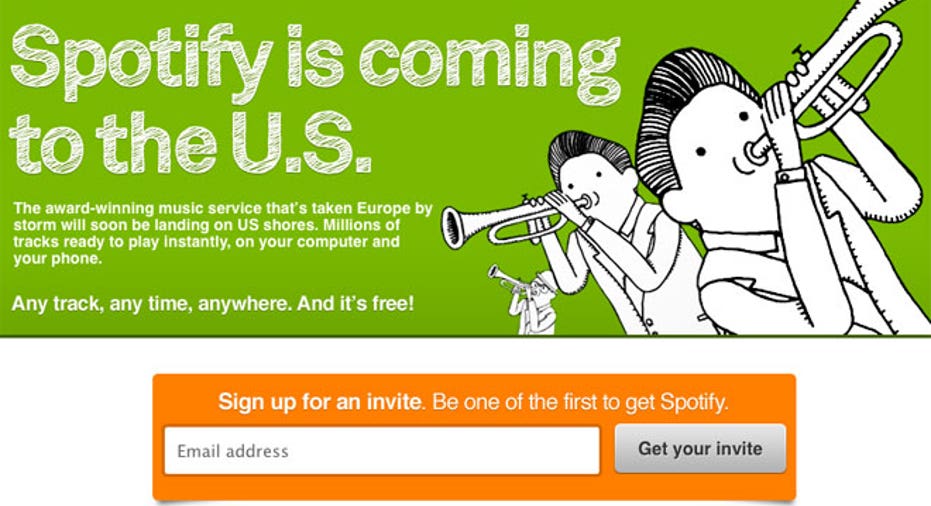 Custom music steaming company Spotify on Wednesday announced that it will soon launch its popular service in the U.S.
The company has been rumored to be in negotiations with major U.S. music labels for more than a year now, and it looks like those negotiations finally panned out.
Keep up with the latest technology news on the FOX Business Technology Facebook page.
The award-winning music service thats taken Europe by storm will soon be landing on US shores, the company said in a statement on its Web site. Millions of tracks ready to play instantly, on your computer and your phone.
In markets where the service is currently available, Spotify allows users to stream music on demand for free to PCs. For a monthly fee, the service adds additional features and supports more devices, such as the iPhone, iPad and Android devices.
Pricing and other details for the U.S. market have not yet been announced.
This content was originally published on BGR.com
More news from BGR: - Former Flextronics exec pleads guilty to leaking iPhone, iPad secrets - Microsoft asks Samsung to pay $15 licensing fee for each Android phone it builds - Apple iPhone 5 be thinner, lighter than current model according to WSJ