Sports Authority Sends Ripple Effect Through Industry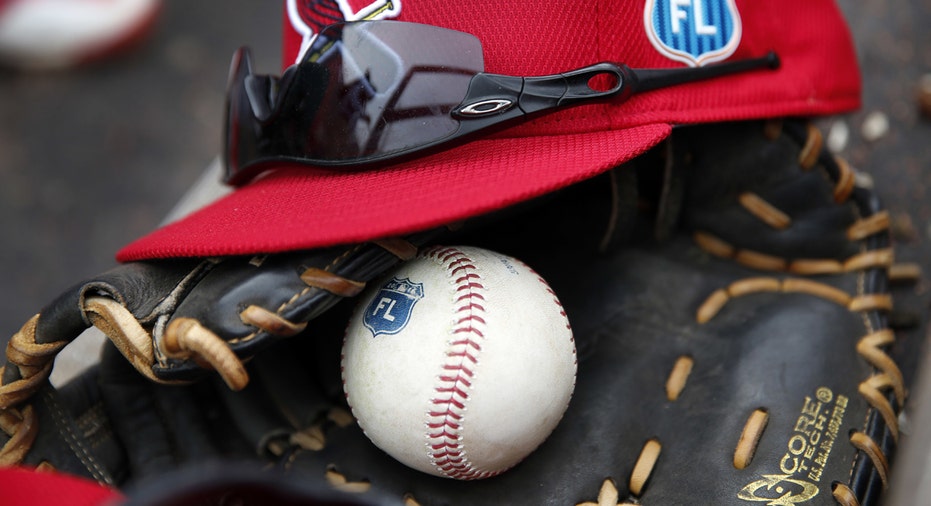 Sporting-goods retailers and equipment makers are feeling a ripple effect from Sports Authority's bankruptcy.
Performance Sports Group (NYSE:PSG), the owner of recognizable brands such as Easton and Bauer, lost more than half its value on Tuesday after slashing its outlook. The maker of baseball bats and hockey skates cited a loss of sales to Sports Authority, in addition to a weak baseball and softball market. Meanwhile, Dick's Sporting Goods (NYSE:DKS)—America's largest sporting-goods chain—warned that Sports Authority's liquidation sales could sway customers heading into the spring.
PSG is forecasting adjusted earnings of 12 cents to 14 cents a share in fiscal 2016, down from a previously expected 66 cents to 69 cents a share. Shares tumbled 67% before recovering as much as 14% on Wednesday. Over the last 52 weeks, PSG's stock has declined 82%.
The industry has grappled with slow sales for sports equipment, although participation rates are climbing. According to a survey from the Sports & Fitness Industry Association, participation in team sports saw the most upbeat marks in 2015. Baseball, ice hockey, lacrosse, indoor soccer and both flag and tackle football posted growth of at least 4% year-over-year.
"We have not seen issues in participation," President of PSG Brands Amir Rosenthal said on an earnings call. Rather, PSG noted that product demand has shifted and some of its retail partners have consolidated in recent months.
Sports Authority is just the most recent victim of a competitive sporting goods market. Four of PSG's top seven U.S. hockey retailers consolidated over the past several months, which reduced demand faster than the company previously anticipated. Team Express, an online baseball retailer and another PSG customer, declared bankruptcy in 2015. City Sports, a regional chain, sought Chapter 11 protection last year, too.
PSG suggested that Sports Authority's downfall has created uncertainty for other retailers.
"We believe that the recent bankruptcy filing…may also be affecting our other baseball retailers, who have either canceled orders or are hesitant to place orders in anticipation of a potentially high level of discounted products," Rosenthal said.
Ticker
Security
Last
Change
Change %
PSG
n.a.
n.a.
n.a.
n.a.
NKE
NIKE INC.
107.61
+1.44
+1.35%
UA
UNDER ARMOUR INC.
7.12
+0.03
+0.35%
DKS
DICK'S SPORTING GOODS INC.
135.25
+0.81
+0.60%
HIBB
HIBBETT INC.
38.65
+1.53
+4.12%
Dick's said it would be "very aggressive" in pursuing market share left behind by Sports Authority, which will close at least 140 of its 463 stores. However, CEO Edward Stack cautioned that in the coming months, discounted products at Sports Authority will likely put pressure on Dick's and other competitors.
Stack also said Dick's will look into acquiring the leases to Sports Authority stores, depending on their location and whether it makes economic sense for the company.