Sportle Is a One-Stop Shop for Live Sports Streams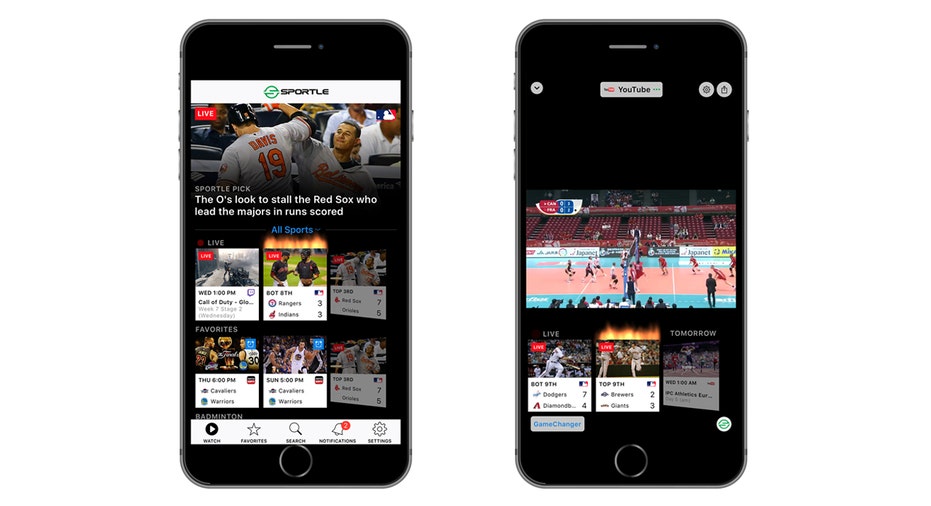 Sportle wants to make it easier for sports fans to stream live games.
Think of Sportle as the Google of streaming sports. On Sportle, fans can find and watch live sports events streamed by different TV networks, all in one place. Sportle launched its website, Sportle.tv, in February. This week, the company introduced an app for Apple's (NASDAQ:AAPL) iOS devices. An Android app is expected to arrive in a few months, followed by apps for connected TVs.
The Los Angeles startup was founded by Adam Shaw and Ali Tahmasbi, who have experience in the tech world and sports media. Shaw, the CEO, is a former NFL Network and FOX Sports executive. Tahmasbi, Sportle's head of product, previously worked at MySpace. They said the idea for Sportle was born after they recognized that sports fans are increasingly turning to live streams on the go, but games are scattered among multiple channels.
Tahmasbi, a self-described sports nut, said he would often have trouble finding the official live stream for games when he was traveling. Friends would alert him to close games or big moments, but accessing the mobile stream was hard to do quickly.
"That's not something that should be happening at this point. I couldn't believe no one had solved this problem," he said.
Sportle aims to solve that problem with a central hub for streaming video across numerous sports and TV networks. Users can search listings on Sportle, and when they select a game or event, the site takes them to the host provider. Sportle has video content MLB.tv, ESPN, FOX, the Tennis Channel and others. Executives are looking to partner with more networks.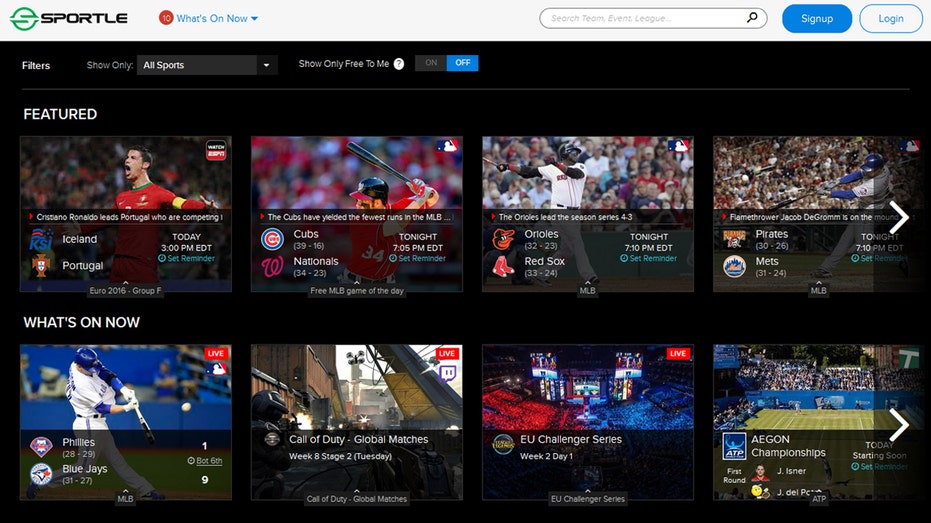 Sportle will help networks build a digital audience, Shaw said. "They need something that makes it easier for fans to find the games, and for games to find the fan."
Sportle is working with some broadcasters to offer subscriptions through the site. Live streams from many of the top networks require a pay-TV or digital subscription. Users who aren't authenticated to view a stream will see instructions on obtaining credentials. Sportle has free live video from services such as YouTube and MLB.tv, which makes one game available for free each day.
Cord-cutting is "a huge part of what we're doing," Shaw said. "For people who don't have cable, there's a little bit of a sense that they can't watch sports unless they go to a sports bar. What we discovered is there's really a lot of amazing content out there."
Fans can watch a wide range of major professional and college sports. Sportle has baseball, basketball and football games from various networks, plus international soccer, tennis and cricket. The service goes beyond traditional sports, featuring events like eSports. Sportle recently had a stream of a "Call of Duty" contest from Twitch, the video-game broadcaster owned by Amazon.com (NASDAQ:AMZN).
Sportle, which saw large traffic gains during March Madness and the NBA playoffs, lets users seamlessly switch between games. Once users save pay-TV credentials on Sportle, the app will automatically connect them to any streams they can access as part of their subscription packages.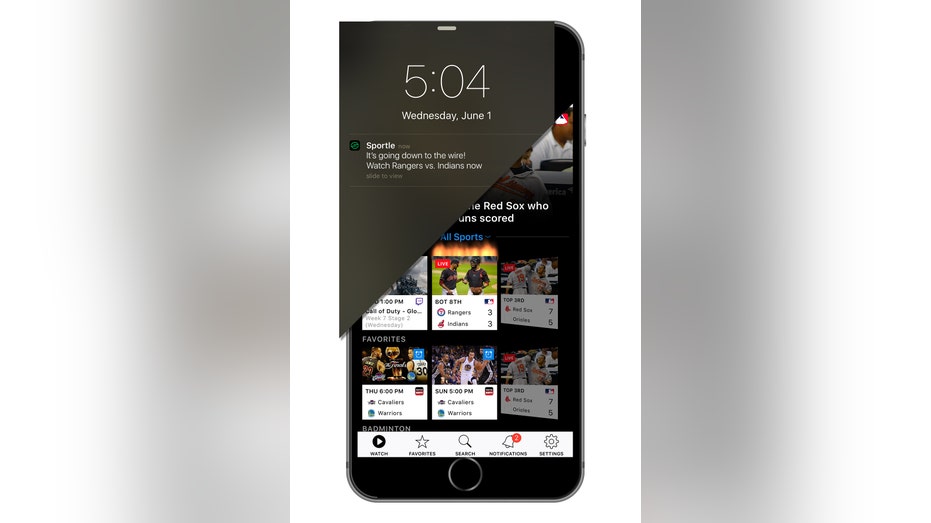 Sportle aims to generate revenue as networks eventually pay to promote games on the platform, Tahmasbi said. The co-founders see other opportunities, too. Sports retailers and ticket sellers will be able to sell products through Sportle. The website would also receive a commission when users purchase subscriptions and pay-per-view games.
With the mobile app in its infancy, Sportle is focused on building a larger user base. According to Shaw, studies have found that most fans aren't aware their TV subscriptions include access to mobile streaming.
"We also think people's tendencies to watch sports while they're not home will increase size of the pie," Shaw said, citing daytime soccer games as an example.