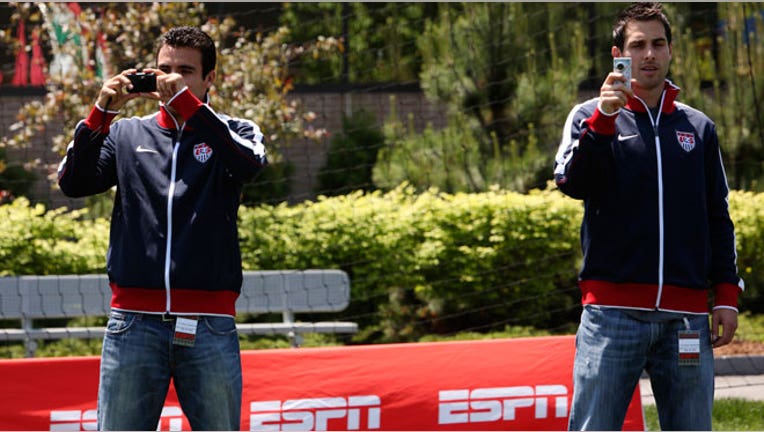 Shares of Walt Disney (NYSE:DIS) dropped 2% Thursday morning after Goldman Sachs (NYSE:GS) removed its "conviction buy" rating on the media conglomerate due to jitters about competition for ESPN from Fox Sports 1.
The cautious research note from Goldman paints a less-bullish picture for ESPN, the cable sports juggernaut that Disney relies on for a whopping 45% of total operating income.
Goldman said it continues to see ESPN "as a valuable, well-positioned asset over the long-term," but warned that in the near-term it is concerned about "rising competitive intensity" and looming sports rights deals that will likely "overhang Disney."
In particular, Goldman analyst Drew Borst pointed to the August debut of Fox Sports 1, the new cable network being launched by 21st Century Fox, which is set to be spun off from Rupert Murdoch's News Corp. (NASDAQ:NWSA) later this month. News Corp. is also the parent of FOX Business.
Goldman removed Disney from its "conviction buy" list and downgraded the stock to "neutral," while holding its 12-month price target steady at $70 and 2014 EPS view at $4.08.
Since Disney was added to the bullish list in February 2012, the media and entertainment conglomerate's shares have soared 55%, compared with just 19% for the S&P 500.
However, Goldman sees Disney's cable networks' margins compressing and operating income growth at the division slowing to 12% in fiscal 2013, 7% in fiscal 2014 and then 3% in 2015.
The introduction of Fox Sports 1, which may quickly be followed by Fox Sports 2, is likely to increase competition for ad sales, which account for 25% in total revenue for ESPN but enjoys higher margins.
More concerning to Goldman, Fox Sports 1 will be vying for the same lucrative contracts to broadcast live sports programming.
While ESPN has recently locked up many of its rights deals, the NBA contract is set to expire following the 2015-2016 season, setting up a potential bidding war between Fox Sports and ESPN. Also, Goldman notes that new rights contracts for MLB, NFL Monday Night Football and the new BSC Championship will begin in the first quarter of 2014.
Last month, Disney confirmed layoffs at ESPN following job cuts elsewhere, including at game and movie studios.
Disney also disclosed a 32% jump in fiscal second-quarter profits last month amid rising revenue at its parks and resorts division.
Shares of Burbank, Calif.-based Disney declined 1.55% to $63.33 Thursday morning on the downgrade and a broad market selloff, trimming their 2013 advance to 27%.