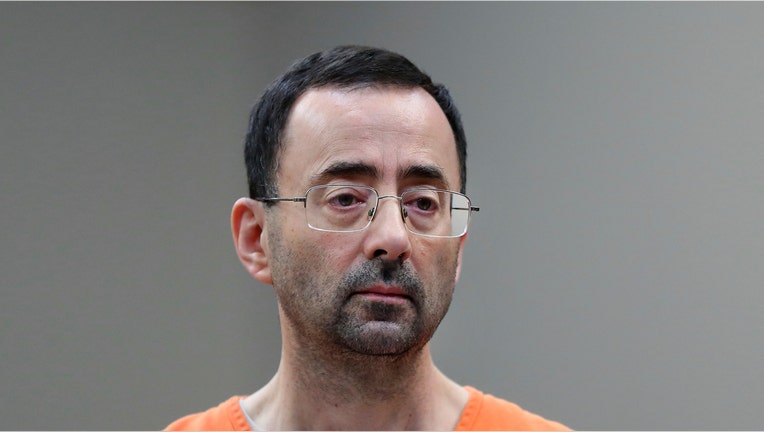 Several top corporate sponsors are ending their relationships with USA Gymnastics amid a sexual assault scandal involving former team doctor Larry Nassar, who was recently sentenced to 60 years in prison on child pornography charges.
Proctor & Gamble and Kellogg's have opted not to renew their sponsorship deals with the organization, which has faced widespread criticism for its handling of the scandal, the Orange County Register reported. Separately, Hershey's is letting its sponsorship deal expire without renewal at the end of the year, while sports apparel brand Under Armour is ending its deal, which was originally set to run through the 2020 Summer Olympics, according to ESPN.
"We will evaluate whether to renew our partnership next spring, in light of our longer term priorities and continued actions on their part," Proctor & Gamble said in a statement.
USA Gymnastics did not immediately respond to FOX Business' request for comment on the sponsor departures.
More than 140 women, including star gymnasts Gabby Douglas and McKayla Maroney, have accussed Nassar of sexual abuse. Nassar worked for USA Gymnastics from 1986 to 2015. USA Gymnastics, which is facing civil lawsuits for failing to prevent the abuse, argued in court this month that it should not be held liable for Nassar's actions.
Aside from his 60-year sentence, Nassar faces additional sentencing after he pleaded guilty last month to 10 total counts of first-degree sexual assault.
"For all those involved … I'm so horribly sorry that this was like a match that turned into a forest fire out of control," Nassar said in an apology statement, according to the Detroit News. "I pray the rosary every day for forgiveness. I want them to heal."