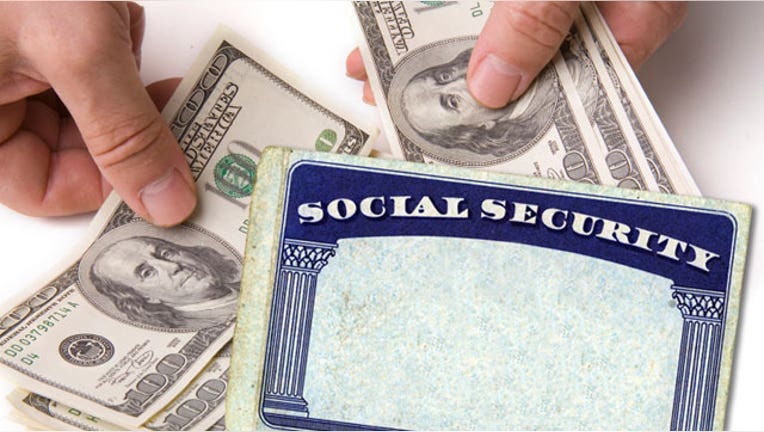 Dear Senior Living Adviser, 
My wife and I are both currently collecting Social Security retirement benefits. I am 75 and she is 65, and we have been together for 14 years. Right now I receive $1,400 a month and she gets $690 a month. We are thinking of getting a divorce. My question is this: What happens to Social Security benefits after a divorce? How is the money calculated? In other words, do we still get the same amount, or is the total combined and we each get half? I would appreciate it if you could answer this question for me. Thank you.
- Nate Nix
Dear Nate,
There's no divvying up of the combined benefits by the Social Security Administration. Ask your divorce attorney for a definitive answer, since I am not an attorney, but a divorce decree isn't going to make you share your benefits with her either.
That doesn't mean she's not going to get part of your retirement savings or pension benefits in the divorce, or that the judge can't consider the amount each of you receives in Social Security in determining the division of other marital assets.
Since she filed for benefits before her full retirement age of 66, her reduced benefits were based on a combination of her work record and your work record, if considering your work record would have increased her benefit. Since she's over 60, if you should predecease her, she will be entitled to a survivors benefit based on your work record, even if she should remarry. The benefit paid to a surviving divorced spouse, however, won't affect the benefit rates for other survivors getting benefits on your work record.
That means, should you remarry, your new wife may also be eligible to receive a survivors benefit if you predecease her, and that benefit wouldn't be reduced because of any survivors benefit paid to your ex-wife. The general rule is that the couple has to have been married for at least nine months before the deceased's death for the survivor to qualify for survivors benefits.
Get more news, money-saving tips and expert advice by signing up for a free Bankrate newsletter.
Ask the Adviser
To ask a question of Dr. Don, go to the "Ask the Experts" page and select one of these topics: "Financing a home," "Saving and Investing," "Senior Living" or "Money." Read more Dr. Don columns for additional personal finance advice.
Bankrate's content, including the guidance of its advice-and-expert columns and this website, is intended only to assist you with financial decisions. The content is broad in scope and does not consider your personal financial situation. Bankrate recommends that you seek the advice of advisers who are fully aware of your individual circumstances before making any final decisions or implementing any financial strategy. Please remember that your use of this website is governed by Bankrate's Terms of Use.
Copyright 2014, Bankrate Inc.