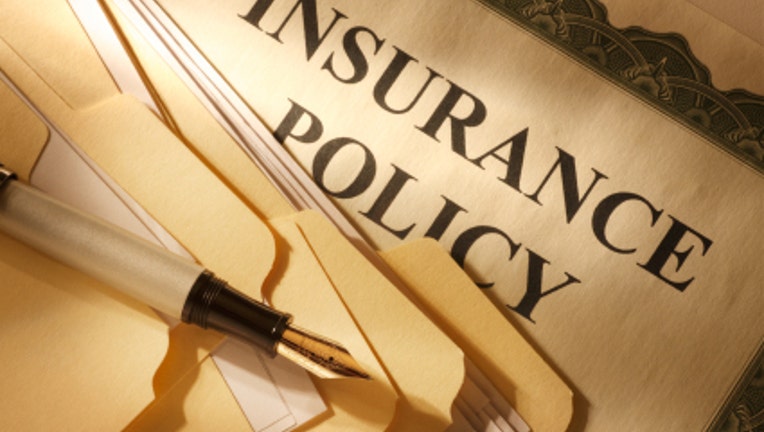 If you're divvying up assets and liabilities during a divorce settlement, you'll also have to think about how to split insurance coverage for your kids.
Arranging health insurance is usually fairly smooth sailing during divorce proceedings, but reaching an agreement on car insurance can face stiff headwinds, says James McGinnis, a partner in the Atlanta family law firm of Warner, Bates, McGough & McGinnis. (See: "Love hurts: 5 insurance heartaches.")
Health insurance tends to be a breeze because "one parent will be obligated to provide health insurance for minor children," McGinnis says.
That will typically fall to the parent who has historically been responsible for providing health insurance for the children, he says, and normally couples will have made that decision based on whichever parent has the better health insurance coverage.
Payments for those medical expenses that aren't covered by health insurance are divided between the parents.  In the past, the costs routinely had been shared 50-50, McGinnis says.
But these days it's more likely that the parents will pay those bills in proportion to their individual incomes. So if Dad is the main breadwinner and Mom still works part time, he may pay 80% of the cost and she'll pick up the remaining 20%.
Things can get more complicated if parents share custody of the children and one parent moves out of state.
If the health insurance company that typically covers the children doesn't write insurance policies in the new state, it will be up to the parents to figure out how to get health insurance coverage for the children in the new state, and then they'll likely head back to court to work out the details.
"The cost of (health) insurance is always factored into the child support that is paid," McGinnis says.
And parents need to keep in mind that under the Patient Protection and Affordable Care Act, their children can remain on their health insurance policies until they reach the age of 26, regardless of whether the adult children are eligible to be covered by another health insurance plan, McGinnis says.
Under the act, it doesn't matter whether the children still live at home, whether they're married, or whether they're still in school; they're still eligible for coverage under their parent's policy. (See: "Health reform sticks: Now what?")
Car insurance and children of divorced couples
Determining how to deal with your teen's car insurance creates another set of headaches.
While your teen might feel he's entitled to a car and car insurance, "no teen-ager has a right to receive a car. A judge isn't going to order that," McGinnis says.
Instead, the decision of whether your teen has a car, and who is responsible for paying for insurance, as well as gas, maintenance and repairs, is something that's negotiated between parents and follows no set formula. The decision they reach may or may not be included in the divorce agreement, he says.
Lynne McChristian, a representative of the Insurance Information Institute, recommends parents meet with their insurance agents to make sure they have the proper car insurance coverage for their teen.
If Mom has sole custody, the teen driver should be on her car insurance policy, McChristian says. But if Mom and Dad share custody, both should include the teen on their policies. (See: "Cheap car insurance for young drivers.")
The amount you pay for car insurance for your teenager will vary based on where you live. Insurance premiums vary from city to city, and even among ZIP codes in the same city.
When setting rates, car insurance companies look at the insurance claims history in a certain locale. So moving from a rural to an urban area, or moving from a low-crime neighborhood in a city to one where there are more vehicle thefts and auto burglaries can ratchet up rates.
Life insurance considerations for divorcees
For many divorcing parents with minor children, life insurance is also an important consideration, and a parent might be required to maintain life insurance on the children, as well as the spouse. (See: "Understanding life insurance table ratings.")
As an example, McGinnis mentions a mother who has custody of two children and receives child support and alimony. If the court says she's to receive $1,000 a month in child support for 10 years, or $120,000, and another $1,000 a month in alimony for five years, or $60,000, Dad must maintain life insurance to cover his outstanding obligations, which in this case would total $180,000.
Each year, the amount of life insurance that's required is adjusted downward to remain in line with Dad's current financial obligations, McGinnis says.
Another issue to settle is who will be the beneficiary on any existing life insurance policies you had prior to the split. No matter what you put in a will, your life insurance policy will pay out to the beneficiary named if you don't change it after a divorce.
Some divorced couples who have children together keep their exes as the beneficiary for the benefit of the kids. If you're not comfortable with this arrangement, you can set up a trust for the benefit of the children and name it as beneficiary of the life insurance policy.
Work with an attorney and contact your life insurance company when you're ready to change the beneficiary. Another tip: don't forget to make changes on all your policies, including group life insurance you may have through work.
Homeowners insurance after a divorce
Homeowner insurance is linked to the property and who is listed on the mortgage. So if the home is in both your names, the insurance typically should stay in both your names, says Mary Bonelli, a spokesperson for the Ohio Insurance Institute. If that's the case, you should have a written agreement outlining who is responsible for the mortgage and insurance payments.
If you move out of the family home and move to an apartment, you should get renters insurance to cover your belongings, as well as your children's personal items,  and for additional liability protection - even if you are still named on home insurance policy, says Bonelli.
The original article can be found at Insurance.com:Split time: kids, custody and insurance