Split Research In Motion in Two, RBC Analyst Urges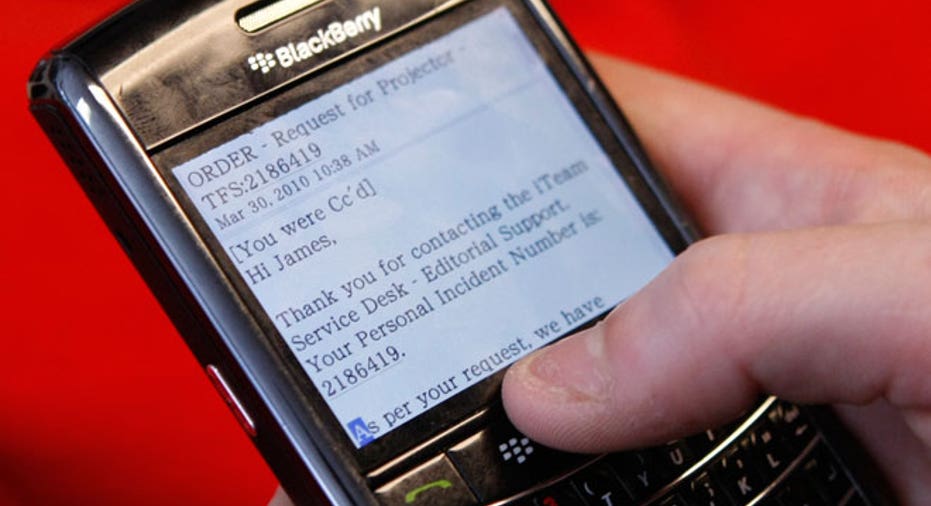 BlackBerry maker Research In Motion should split itself in two to accelerate innovation and unlock shareholder value, brokerage firm RBC Capital Markets said Tuesday.
Shares of the Canadian technology giant have been pummeled in recent months as it continues to lose market share in North America to Apple's iPhone and devices powered by Google's Android operating system.
"RIM's organization, like its handsets, needs modernization," said RBC analyst Mike Abramsky in a note to clients. "Splitting RIM into network and handset businesses may target opportunities and unlock significant shareholder value."
Abramsky said that while such a move would be disruptive, keeping things the way they are could be a higher-risk strategy, especially if RIM's upcoming QNX-based handsets fail to meet high expectations.
"RIM's end-to-end solution was conceived when data devices and networks were nascent, but times have changed," he argues.
The brokerage firm's note contends that RIM's BlackBerry network, as a stand-alone operation, could target a market that is six times larger than the one it now serves because it could also act as a backbone for Android-based and Windows-based smartphones and tablet devices.
Splitting out the smart devices unit into a separate entity would allow for accelerated innovation and a prioritization of consumer experiences over network priorities, Abramsky said.
Each business could pursue independent growth strategies and could unlock between 75 and 100 percent more shareholder value, he said.
RIM is scheduled to hold its annual shareholder meeting at its hometown of Waterloo, Ontario, Tuesday and its investors are anxious for news about how it intends to reverse its sagging fortunes.
Shares of the company were up 63 cents at $28.68 in early trading on the Nasdaq Tuesday, while its Toronto-listed shares were up 59 Canadian cents at C$27.79.
($1=$0.97 Canadian) (Reporting by Euan Rocha; editing by Peter Galloway)