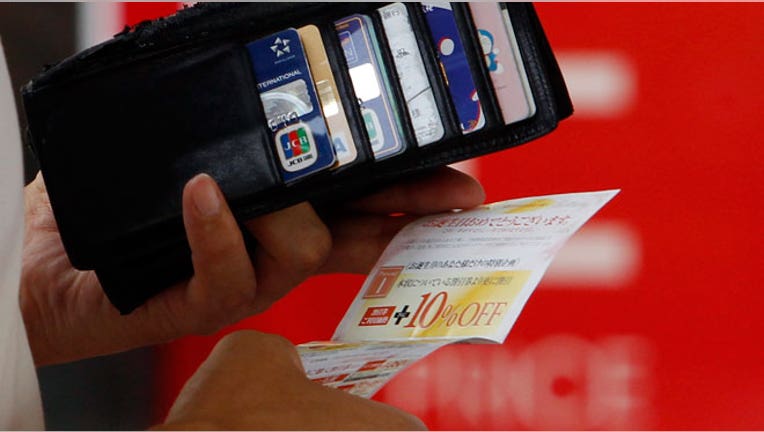 Rising healthcare costs and inadequate retirement savings will likely create challenges for consumers and the retailers that depend on discretionary spending, according to a report from Standard & Poor's.
Most consumer sectors have gained momentum and ratings stability this year, despite softness in the economy and the slow pace of employment growth. S&P expects that trend to continue through 2014, as long as fiscal negotiations in Washington don't undermine consumer spending.
But by 2015, consumer-related industries may run out of luck. Healthcare costs for individuals, as well as Americans' need to increase savings for retirement, are projected to create headwinds for the sector.
Several national retailers, most recently Wal-Mart (NYSE:WMT) and Kohl's (NYSE:KSS), have already warned that pressure on household budgets is dampening sales.
"We expect consumption growth will not only slow but may also reverse itself as the population ages," said S&P's Michael Scerbo, one of the primary credit analysts contributing to the report. "The lack of meaningful growth in real personal disposable income is constraining consumer spending."
S&P said sectors related to housing and autos will see the strongest short-term revenue growth compared to other consumer industries. Homebuilders, home-improvement retailers and automakers are projected to enjoy continued momentum through 2014.
Electronics and department stores, restaurants and discount stores were identified as more susceptible to anemic growth trends after next year.
Healthcare Headwinds
Costs associated with health insurance, and the Affordable Care Act in particular, is seen eroding discretionary income and damaging credit metrics of companies in consumer industries.
The individual mandate will take a bite out of discretionary income, S&P said, and baby boomers will have less to spend due to retirement and inadequate savings.
In addition, consumers over 65 years old may face the possibility of cuts in Social Security payments and Medicare coverage or reimbursement.
"We are already seeing material growth in health care insurance deductibles and co-pays as employers increasingly limit their contributions to workers' health care costs, and as the influence of health care exchanges escalates," the report said.
Under ObamaCare, "individuals with no health insurance will be required to purchase coverage, which will cut into their discretionary income," S&P added.
Autos, Housing Out of Steam?
On the positive side, aging vehicles have created a considerable amount of pent-up demand, and consumers are flocking to car dealerships amid low interest rates.
But the S&P report indicated that the sharpest point of the auto industry's rebound is likely in the past.
Also consider that home prices are significantly lower from levels during the housing boom. Spending is also down when compared to between 2005 and 2007, when consumers felt emboldened by strong property values.
"While home prices are improving, they have not yet recovered enough to allow consumers to again borrow significantly against the equity in their homes," S&P explained.
While auto loans and new home mortgages have shown "solid growth rates," tapering at the Federal Reserve could slow things down.
S&P believes the partial government shutdown increased the chances of the central bank waiting until 2014 to begin scaling back its bond purchases. The Fed would then raise its policy rate sometime in 2015.
Without better job and personal income growth, the rebound in housing activity could run out of steam beyond 2014.
"Amid the housing market recovery, new mortgages for home purchases have increased substantially in 2013," S&P said. "However, the home mortgage refinancing boom, which was helpful for consumer spending in recent years, has largely ended."