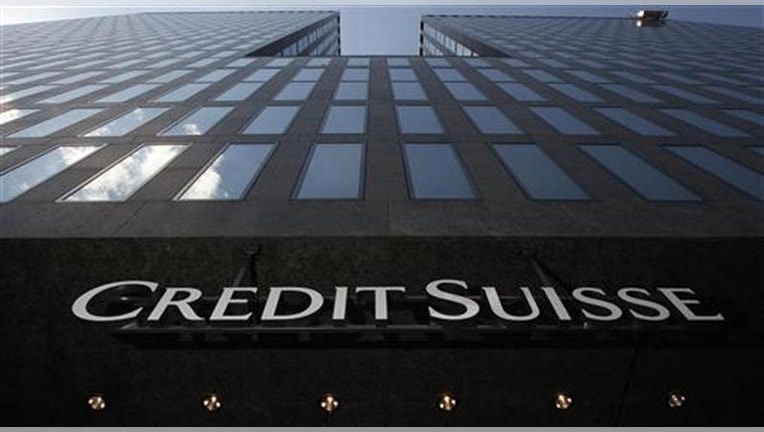 Standard & Poor's downgraded European banking giants Barclays (NYSE:BCS), Credit Suisse (NYSE:CS) and Deutsche Bank (NYSE:DB), citing increased concerns about the fallout of tougher regulation, "fragile" global markets and the continent's slumping economy.
Shares of the three big European lenders that were downgraded late Tuesday all headed south on Wednesday in the wake of the negative commentary and new turmoil in the eurozone, especially in Portugal.
"We see increasing risks for some large Europe-based banks operating in investment banking, as regulators and uncertain market conditions make operating in the industry more difficult," S&P said in a statement.
The ratings firm cut Barclays, Credit Suisse and Deutsche Bank to "A" from "A+" and left a "stable" outlook on all three. S&P also reaffirmed its "A/A-1" rating on Swiss banking giant UBS (NYSE:UBS).
"These banks' debt holders face heightened credit risk owing to the industry's tighter regulations, fragile global markets, stagnant European economies and rising litigation risk stemming from the financial crisis."
The latest regulatory push is likely to force big banks to boost capital buffers and may create a headwind for revenue.
S&P said it believes Barclays, Credit Suisse, Deutsche Bank and UBS are most exposed in Europe to a combination of regulatory initiatives, including the Federal Reserve's proposed rules on foreign banking organizations, the U.S. Volcker rule that restricts proprietary trading and European Union regulation on bonuses and a financial transaction tax.
The shifting regulatory regime is likely to prompt banks to further restructure their business models, S&P said.
Meanwhile, the tough economic environment is likely to "further squeeze and add volatility to the revenue base of banks' capital market activities," S&P said.
The ratings firm cited the unwinding of the Fed's quantitative-easing program that is weighing on bond prices, rising volatility levels and slower growth in China.
The fact that Barclays relies on investment-banking revenue makes the British lender "susceptible to the earnings constraints" seen for big European banks, S&P said.
U.S.-listed shares of London-based Barclays declined 1.47% to $16.78 Wednesday.
While it remains "cautious" on Credit Suisse, S&P said the stable outlook on the bank is based in part by management's recent steps to improve its risk position, boost capital and shrink its balance sheet.
Zurich-based Credit Suisse slumped 3.35% to $25.97 Wednesday morning, while Deutsche Bank (NYSE:DB) dropped 2.87% to $39.95. UBS was recently off 2.13% to $16.56.