S&P 500 tops 2,500 mark as tech and bank stocks climb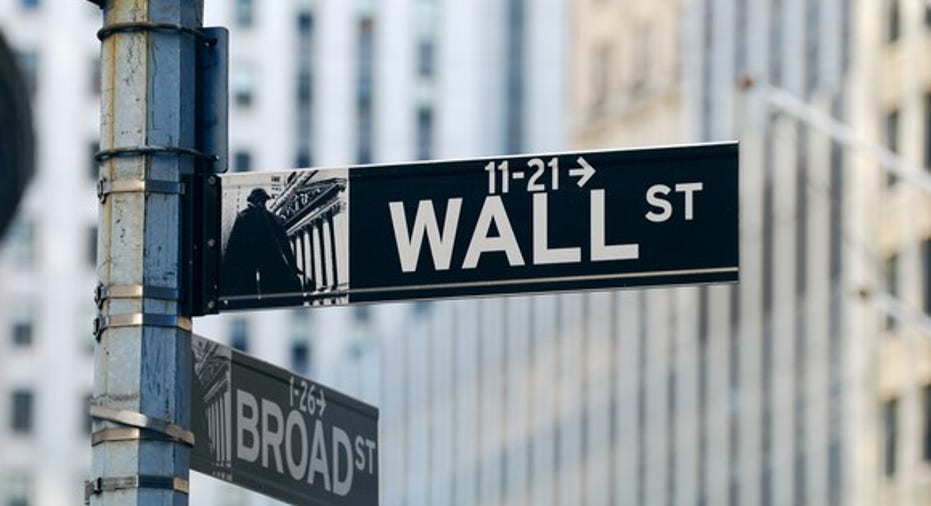 U.S. stocks edged higher Friday as technology companies and banks rose. The Standard & Poor's 500 index closed above 2,500 for the first time as stocks had one of their best weeks this year.
Stocks wobbled in early trading after the Commerce Department said retail sales slipped in August and the Federal Reserve said industrial production dropped last month, mostly because of Hurricane Harvey. But big names like Apple and Boeing took the market higher. Stocks made big gains Monday and as Hurricane Irma weakened, and they didn't do too much after that, but still wound up with their biggest weekly gain since the beginning of January.
Rick Rieder, the chief investment officer for BlackRock's global fixed income business, said retail sales and inflation have been weak because technological changes keep reducing the prices of clothes, food, travel, and phone plans. That lowers measurements of sales revenue, like the one the government released Friday, but Rieder said they keep people buying — even though the same technological changes can also lower people's wages.
"We get everything cheaper than we used to because of the internet and delivery mechanisms," he said. "The price is coming down so quickly that it's helping demand."
The Standard & Poor's 500 index gained 4.61 points, or 0.2 percent, to a record 2,500.23. The Dow Jones industrial average rose 64.86 points, or 0.3 percent, to 22,268.34, its fourth record close in a row. The Nasdaq composite added 19.38 points, or 0.3 percent, to 6,448.47. The Russell 2000 index of smaller-company stocks picked up 6.69 points, or 0.5 percent, to 1,431.71.
Industrial production in the U.S. fell 0.9 percent in August, the biggest drop in eight years, as Harvey knocked numerous oil refining, plastics and chemicals factories out of business for a time. Many of those factories are based in the Gulf Coast region that Harvey hit. The Federal Reserve said the weather and flooding was responsible for almost all of the loss.
Apple picked up $1.60, or 1 percent, to $159.88 after three days of declines. Chipmaker Nvidia jumped $10.71, or 6.3 percent, to $180.11 and hard drive maker Western Digital gained $2.73, or 3.2 percent, to $88.52.
However shares of software maker Oracle absorbed their biggest loss in four years. The company's first-quarter profit and sales were better than investors expected, but analysts were concerned about forecasts for its cloud computing business. Oracle lost $4.05, or 7.7 percent, to $48.74.
Boeing rose $3.77, or 1.5 percent, to $249 as the aerospace company continued to set record highs. Its stock is up 60 percent in 2017.
Stocks in the U.K. slumped to a four-month low and the pound rose to its highest level since mid-2016, after Bank of England officials confirmed they are close to raising interest rates for the first time in a decade. The first step could happen as soon as November. Many companies on the British FTSE 100 are multinationals whose overseas earnings are diminished in value when the pound appreciates against other currencies.
The pound surged to $1.3571 from $1.3398, its highest since mid-2016. The FTSE 100 fell 1.1 percent after a 1.1-percent loss Thursday.
U.K. stocks did not appear to be affected by a bomb attack on a London subway train. Police said an improvised explosive device hurt more than 20 people, but none of the injuries appeared to be life-threatening.
Credit monitoring companies continued to fall as Senate Democrats introduced a bill that would prevent the companies from charging fees to consumers who want their credit frozen. In many states, the companies collect fees in return for freezing accounts.
Some consumers have chosen to freeze their credit after Equifax said the personal information of 143 million Americans was exposed after a breach of its systems. Those consumers are trying to prevent identity thieves from using their information to open fraudulent accounts.
Equifax fell $3.68, or 3.8 percent, to a two-year low of $92.98. The stock began plunging last Friday after the company disclosed the breach, and this week it took its biggest weekly loss since tend of 1998. Rival TransUnion lost $1.47, or 3.4 percent, to $41.61 and Experian fell 0.9 percent in London.
Bond prices dipped. The yield on the 10-year Treasury note rose to 2.20 percent from 2.19 percent. Interest rates also rose, which helped banks, as they stand to make more money from lending.
U.S. crude oil finished unchanged at $49.89 a barrel in New York. It's at its highest price since the end of July. Brent crude, the standard for international oil prices, gained 15 cents to $55.62 a barrel in London.
Wholesale gasoline rose 3 cents to $1.66 a gallon. Heating oil added 2 cents to $1.80 a gallon. Natural gas fell 5 cents to $3.02 per 1,000 cubic feet.
Gold fell $4.10 to $1,325.20 an ounce. Silver sank 9 cents to $17.70 an ounce. Copper lost 1 cent to $2.95 a pound.
The dollar advanced to 110.88 yen from 110.54 yen. The euro rose to $1.1938 from $1.1914.
Germany's DAX lost 0.2 percent and France's CAC 40 sagged 0.2 percent. Japan's benchmark Nikkei 225 index added 0.5 percent. South Korea's Kospi recouped initial losses to end 0.4 percent higher. Hong Kong's Hang Seng edged up 0.1 percent.