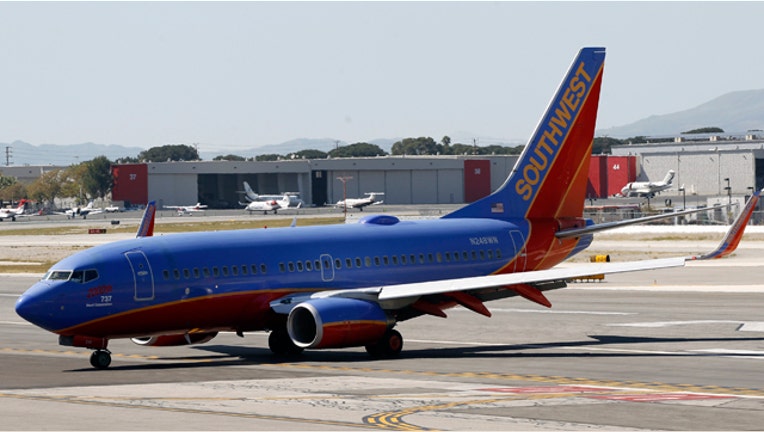 Southwest Airlines (NYSE:LUV) posted a first-quarter loss on Thursday on rising fuel costs, but the benefits of its AirTran acquisition and an increase in passenger revenue helped lift results ahead of expectations.
Excluding one-time items, the company lost $18 million, or 2 cents a share, but still beat average analyst estimates of a 5-cent loss. The Dallas-based airline reported net income of $98 million, or 13 cents a share, compared with a year-earlier $5 million, or a penny a share.
Shares of Southwest ticked up more than 4% Thursday to $8.22.
Revenue for the three months ended March 31 was $4 billion, up 28.6% from $3.1 billion a year ago, matching the Street's view of $4.01 billion.
The higher revenue was partially attributed by Southwest CEO Gary Kelly to the benefits of the AirTran acquisition and strong revenue management and network optimization.
In May, AirTran will have been a wholly-owned subsidiary of Southwest for an entire year. In 2011, the companies produced $80 million in net pre-tax synergies, and another $40 million in the first quarter of 2012 alone.
While the carrier doesn't have plans to connect the two separate brands and networks until next year, Kelly said it continues to actively optimize AirTran's stand-alone network.
"Despite a modest loss, excluding special items, our first quarter results were notable, with outstanding revenue production and, except for jet fuel, better-than-expected operating costs," Kelly said.
The carrier's costs were impacted by a $478 million increase in first-quarter economic fuel costs. Energy prices continue to pressure the major U.S. airlines, causing some to cut capacity and buy more fuel-efficient planes in an effort to slice expenses.
Passenger revenue during the period edged up 5%, representing a 15% improvement over the last two years and more than a 30% improvement from the first quarter of 2009.
Traffic and booking trends are solid so far in April, Kelly said.