Southwest Airlines Quarterly Profit Misses on Fuel Costs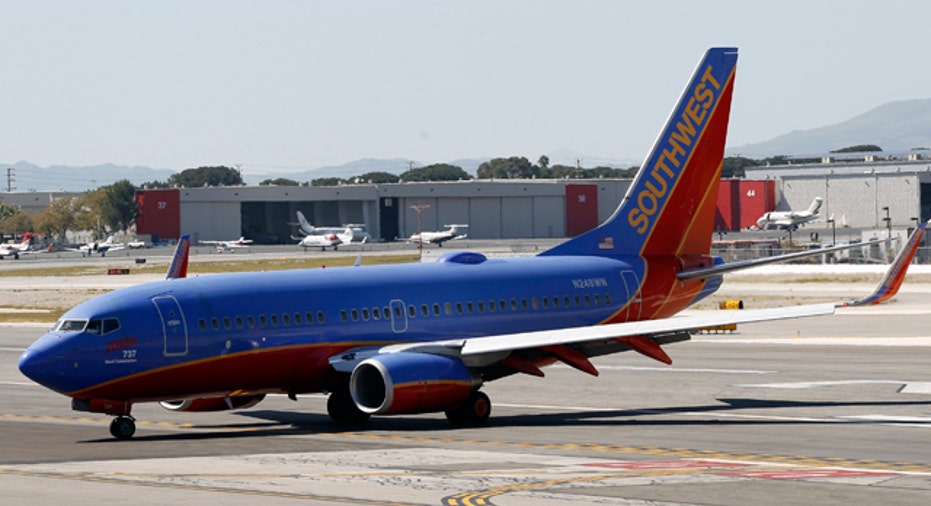 Shares of Southwest Airlines (NYSE:LUV) tumbled more than 7% to a 52-week low on Thursday after the company said earnings fell short of Wall Street expectations on skyrocketing fuel costs, leading the company to slash its 2012 capacity.
The Dallas-based airline posted net income of $161 million, or 21 cents a share, compared with $112 million, or 15 cents a share, in the same quarter last year.
Excluding one-time items, the carrier earned 15 cents a share, below average analyst estimates polled by Thomson Reuters of 20 cents. Sales were up 30.6% to $4.14 billion on record load factor, just missing the Streets view of $4.16 billion.
The companys economic fuel costs climbed 72% year-over-year, causing revenue to fall short of expectations. Southwest said it had to cut future capacity to deal with the bleak outlook on fuel costs.
Given the pessimistic near-term outlook for fuel prices and the U.S. economy, we have re-evaluated our capacity plans, Southwest CEO Gary Kelly said in a statement.
The company trimmed its 2012 winter schedule and reduced its planned 2012 capacity to be equal or less than its 2011 combined available seat miles.
On May 2 Southwest closed on its acquisition of AirTran, which Kelly said the company will use to offset fuel prices and economic uncertainty by optimizing its flight schedule to boost profitability.
The second-quarter results reflect AirTrans performance from May to the end of June.