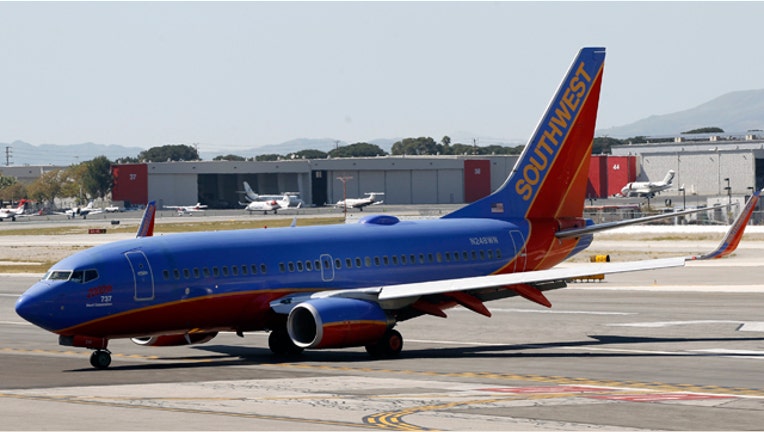 Southwest Airlines (NYSE:LUV) posted a stronger-than-expected 42% rise in second-quarter profit as higher passenger revenues and declining fuel costs helped offset integration costs with AirTran.
The Dallas airline reported net income of $228 million, or 30 cents a share, compared with a year-earlier $161 million, or 21 cents. Excluding one-time items, Southwest said it earned 36 cents, ahead of average analyst estimates of 32 cents in a Thomson Reuters poll.
Operating revenues grew 11.6% to $4.6 billion compared with $4.1 billion a year ago, edging narrowly ahead of the Street's view of $4.58 billion. Sales were up across the board, led by passenger revenues, which climbed 11.5% to $4.3 billion, and its much smaller freight group, which saw sales increase by 16.7% to $42 million.
"We are producing very strong results despite a fragile economic environment," Southwest CEO Gary Kelly said in a statement. "Record revenues driven by steady growth were sufficient to overcome high jet fuel prices."
Southwest, which bought AirTran in 2010 for $1.4 billion, forecasts "another solid year-over-year increase" in operating revenue in the current quarter as well as continued integration among the two companies.
Southwest received approval by the Federal Aviation Administration to operate as a single airline with AirTran in March 2012 and has since started to configure AirTran's jets and terminals to match those of Southwest.
The majority of their unions have reached agreements and Southwest says it has produced some $80 million in synergies so far this year and continues to target synergies of $400 million next year.
In addition, Southwest said it has "significant efforts underway" to modernize its fleet. The company placed a massive order valued at $19 billion with Boeing (NYSE:BA) in December for 208 of the jet maker's fuel-efficient 737 MAX aircraft, with deliveries set for 2013 and 2014.
It has since postponed 30 of those deliveries until 2017 and 2018, which it said will reduce capital sending from 2012 to 2014 by $1 billion. Southwest said it doesn't plan to grow its fleet any further until it reaches financial targets.
The company is forecasting a decline in fuel prices in the current period.
In the second quarter, economic fuel costs were $3.22 per gallon, which was down from $3.28 a gallon in the year-earlier period. In the third quarter, based on market prices as of July 17, it sees fuel costs falling in the range of $3.05 to $3.10 a share.