South Korea's Kia to start assembling cars in Pakistan: local partner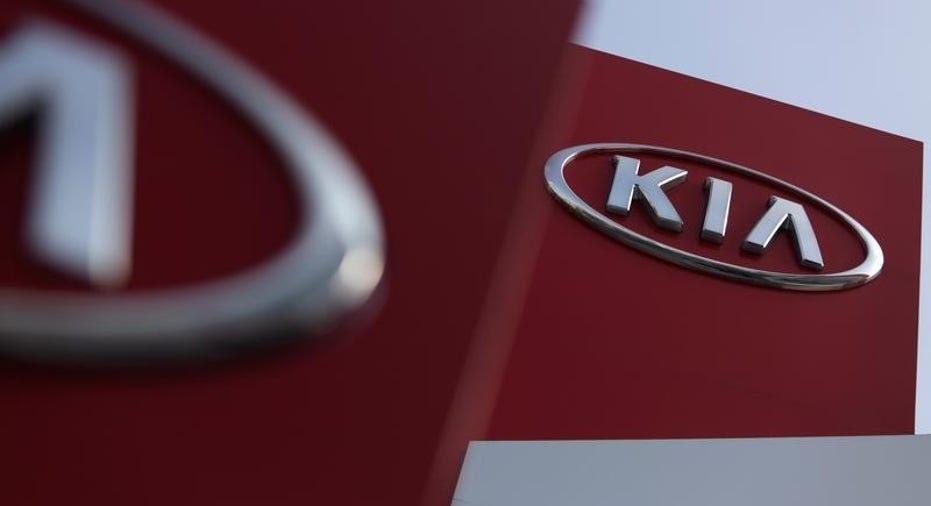 South Korean carmaker Kia Motor Co <000270.KS> will start assembling cars in Pakistan, according to a local partner that is planning to invest 12 billion rupees ($115 million) to set up a plant and manufacture the Kia vehicles. 000270.KS>
Karachi-listed Lucky Cement , which is part of the vast conglomerate Yunus Brothers Group, said in a statement on Thursday it planned to set up a new company to start "manufacturing, assembling" Kia vehicles.
It was not clear how much capital Kia itself would invest in the Pakistani venture. Representatives for the South Korean company could not immediately be reached for comment.
Kia cars had been assembled by Pakistan in the past but disappointing sales led to a halt in manufacturing.
The new venture will also market and sell, besides import and export of, "all types of Kia vehicles, parts and accessories," Lucky Cement told the Pakistan Stock Exchange in a statement.
Kia's re-entry into Pakistan will boost government efforts to shake up the Japanese-dominated car market and loosen the grip of Toyota <7203.T>, Honda <7267.T> and Suzuki <7269.T>, who assemble cars in Pakistan with local partners. 7269.T>7267.T>7203.T>
Last month, French carmaker Renault agreed to invest in a new factory in Pakistan and official say they are talking to several other carmakers.
The government believes increased competition should bring down exceptionally high car prices in Pakistan, and in March it introduced a new auto policy favoring new entrants into the market by offering generous import duties.
The incentives have angered existing market players, some of whom have said publicly they should get similar terms.
Pakistan, with a population of nearly 200 million people, is a potentially huge market, but just 180,000 cars were sold in the 2014/2015 fiscal year. That compares with more than 2 million passenger vehicles a year in neighboring India.
($1 = 104.7200 Pakistani rupees)
(Reporting by Drazen Jorgic; Editing by Vyas Mohan)