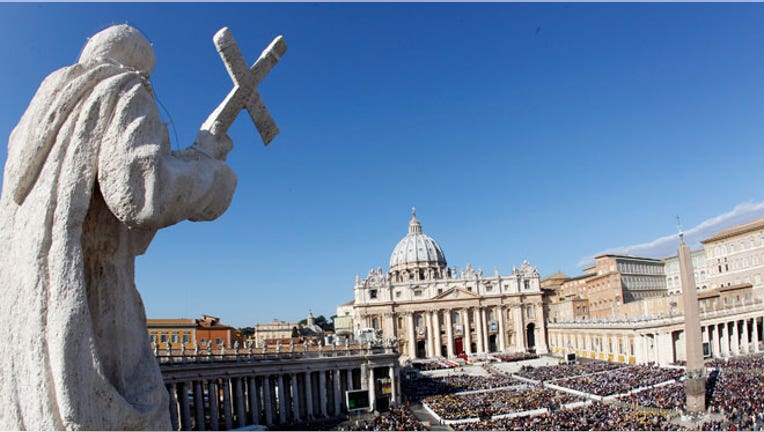 A sophisticated and targeted cyber attack has been discovered this week at the Vatican, the latest in a series of assaults against the governing body of the Catholic Church, a source told FOXBusiness.com
It's not clear who was behind the attack, but earlier this year the Italian arm of hacking group Anonymous brought down the Vatican's website due to disagreements with church doctrine and rules.
The latest attack, which was discovered this week, didn't appear to impact the Vatican's external website, instead focusing on extracting sensitive user information.
"The tool was quite sophisticated, apparently focused and, until now, stealthy," the source said.
Security firm Radware (NASDAQ:RDWR) issued a threat alert on Tuesday, saying it discovered on the server of an unidentified customer a new Trojan malware that sends "sensitive user information out of the organization."
The Vatican is the victim of that newly-discovered attack, the source said.
Called Admin.HLP, the Trojan monitors the keystrokes on the victim's computer, collects user passwords, credit-card numbers and other sensitive information, Radware said in a blog posting. All of that vital data is then sent outside the organization to the attackers' remote servers, the company said.
The situation at the Vatican appears to be resolved, however it's not yet clear whether the Trojan has spread beyond the Vatican walls.
New victims could be discovered in the coming days as Radware released a signature update to its clients on Wednesday to guard against the new Trojan. Signature updates, which are tantamount to technical fingerprints, alert security experts to other potential problems.
The Italian branch of Anonymous successfully took down the Vatican's website in March, telling the Vatican it "decided to put your site under siege in response to your doctrine, liturgy and the absurd and anachronistic rule that your profit-making organization spreads around the world."
This attack also sought to steal personal information of multiple Vatican Radio journalists, according to press reports at the time.
Anonymous hackers also attempted to bring down the Vatican's website last year during a 25-day attack to protest sexual abuse by priests, though that effort didn't appear to be successful.
Hackers with apparent ties to Anonymous have launched a series of attacks in recent years, including ones in defense of WikiLeaks in 2010 that impacted MasterCard (NYSE:MA), Visa (NYSE:V) and Amazon.com (NASDAQ:AMZN).
In May a group claiming to be aligned with Anonymous attempted to bring down the websites of 46 major global companies, including Bank of America (NYSE:BAC), Apple (NASDAQ:AAPL) and Wal-Mart (NYSE:WMT).