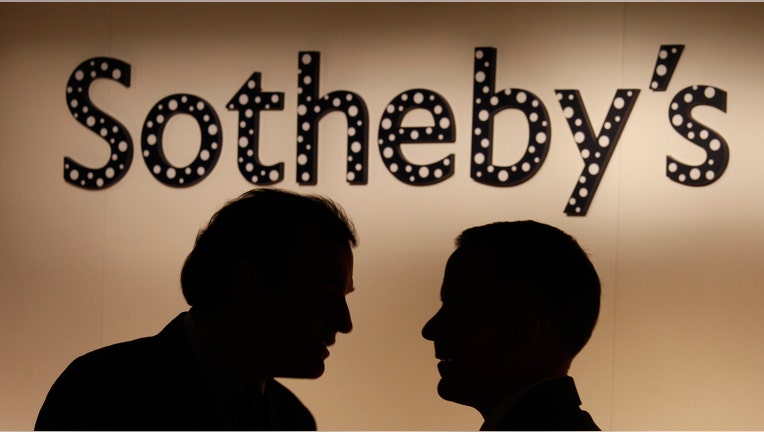 Sotheby's (NYSE:BID) announced an aggressive strategic plan on Wednesday that includes paying a $300 million special dividend in March and possibly selling its New York and London headquarters as it responds to pressure from Third Point's Daniel Loeb.
The auction powerhouse, which pledged to pay shareholders a special dividend every year heading forward, also plans to buy back $150 million of its shares, including $25 million by the end of the year.
The cost-cutting moves, which will not impact Sotheby's 1,500-person workforce, are expected to translate to annual savings of $22 million in 2014.
"The message we are delivering is clear - we are returning meaningful capital to our shareholders now and in the future and establishing a framework that puts Sotheby's in the strongest position to compete and win in this marketplace while delivering value to our clients," said CEO Bill Ruprecht.
Sotheby's said the efforts will also help to increase debt-financing of its financial services loan portfolio, which could result in the return of an additional $150 million to $200 million to investors.
The moves are in response to criticism from activist investor and billionaire hedge fund manager Dan Loeb, who in October called for the ouster of Ruprecht. At the time, he had boosted Third Point's stake to 9.3% from 5.7%, making the hedge fund Sotheby's largest shareholder.
In a statement released on Wednesday, Sotheby's finance head, Patrick McClymont, said the new plan was shaped after "much-welcome input and feedback" from its investors.
"We are committed, as always, to continue that dialogue," he said.
Shares of Sotheby's were down about 0.40% to $48.70 in recent trade but are up close to 35% over the last 12 months. In 2013, aggregate auction sales reached $5.1 billion thanks to record sales in Hong Kong, and the company said it is "confident in the outlook for the global art market this year."
The auction firm also plans to separate the capital structures of its traditional auction business and its financial services operations, with the goal of reaching at least a 15% return on invested capital for the auction business and a 20% return on equity for the services group.
It has already begun the bidding process for its York Ave. headquarters in Manhattan and expects to conduct a review of its property on New Bond Street in London as well.