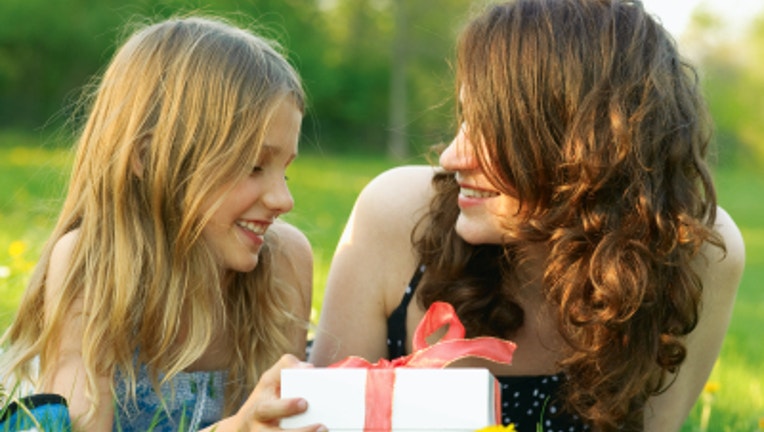 Mother may or may not know best, but she does come first for kids this year as a new survey shows children are more concerned with their Mother's Day gifts than those for dad.
A new survey from online coupon site RetailMeNot.com found 67% of people are more concerned about what they are getting mom for Mother's Day than they are about what to give their dad for Father's Day.
Children plan to spend conservatively to show their gratitude to mom this year, with 42% typically spending up to $40. Twenty-two percent will spend between $41 to $60 and 23% will spend $61 or more. Thirteen percent plan to not give a gift to mom at all.
But what does mom want? The top four gifts she'd like this year are flowers (18%), a spa day (18%), gift cards (15%) and jewelry (15%).  This is a big change from last year's survey, which found moms favored gift cards (34%) much more over a spa day (6%).
Three in 10 respondents plan to give their moms flowers, compared to 18% buying a gift card, and 15% giving mom a nice meal. Seven percent intend to give jewelry.
Spouses are also celebrating Mother's Day with 22% of partners planning on springing for a nice meal, 18% buying flowers, 12% will bring home a gift cards and 12 will gift jewelry.
More than half (52%) want to wish their moms a Happy Mother's Day in person, where as 23% will do so over the phone and 15% will write a card.