Sony, Warner Bros. Lead Studios in Nods for Oscar Gold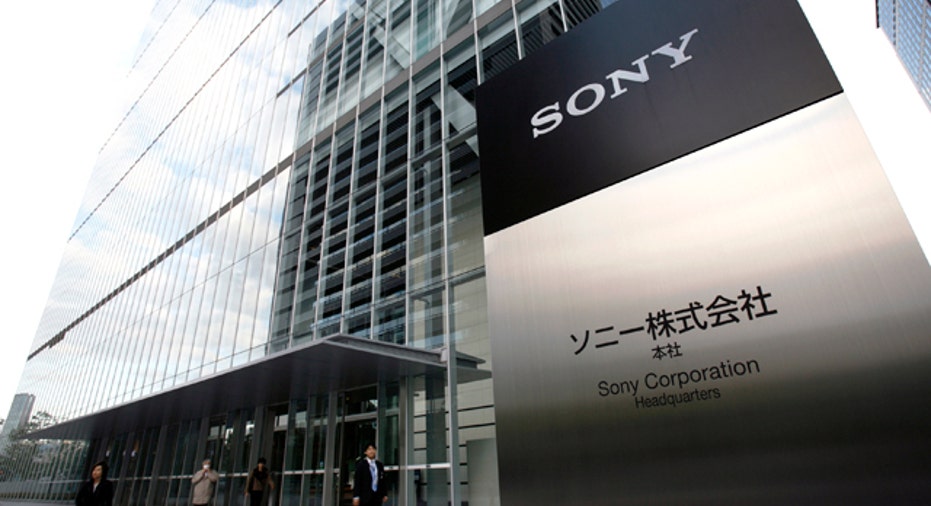 Sony Pictures Entertainment (NYSE:SNE) and Time Warner Inc's Warner Bros. (NYSE:TWX) led Hollywood studios competing for Academy Awards with 21 nominations each, grabbing publicity that could provide a box office bounce for their contending films including "American Hustle" and "Gravity."
The recognition on Thursday from the Academy of Motion Picture Arts and Sciences was especially sweet for Sony, which came under heavy criticism in 2013 from activist investor Daniel Loeb after two big-budget bombs over the summer.
On Thursday, Sony's quirky tale of 1970s corruption "American Hustle" tied with Warner Bros. space thriller "Gravity" for the most nominations with 10 each. Both will compete in the best picture race, along with Sony's hostage drama "Captain Phillips" and Warner Bros. computer-age romance "Her."
One young producer, 27-year-old Megan Ellison, solidified her stature in Hollywood, grabbing two nominations for backing "American Hustle" and "Her." Ellison, the daughter of billionaire Oracle Corp co-founder Larry Ellison, runs production company Annapurna Pictures, which also produced a Sony nominee last year, "Zero Dark Thirty."
Ellison is only the fourth person, and the first woman, to earn two best picture nominations in the same year.
The other films competing for the best picture statue are "12 Years a Slave" from 20th Century Fox; "The Wolf of Wall Street" and "Nebraska" from Viacom Inc's Paramount Pictures; "Dallas Buyers Club" from Comcast Corp's Universal Pictures; and "Philomena" from the privately held Weinstein Company.
Nominations invariably prompt an uptick in ticket sales for movies that are still playing in theaters, as studios are quick to roll out updated TV spots and plaster the news elsewhere.
When Warner Brothers' Oscar-winning film "Argo" was nominated last year for the award, ticket sales jumped by 59 percent the next weekend, according to movie tracking service Rentrak.
In 2012 the Weinstein Company put its film "the Artist" into 446 more theaters the weekend after the movie won a Golden Globe award, making it a front runner for the Oscar. Ticket sales nearly doubled. The film went on to win an Oscar.
The Weinstein Company added another 235 theaters three days after "The Artist" was nominated for an Academy Award, increasing ticket sales by another 40 percent.
"The nominations give studios new life for a film that may have played out and is headed for DVD," said Paul Dergarabedian, senior media analyst at Rentrak. "That's why they spend so much money to get the nomination. They get it back."
For Sony, the nominations could particularly boost "American Hustle," which earned nods in all four acting categories and will play nationwide this weekend. "American Hustle" and "Captain Phillips," two modestly budgeted films, have already earned a combined $343 million around the world.
The successes follow Sony's 2013 summer flops, "After Earth" and "White House Down."
Warner Bros., hoping to capitalize on the Oscar nomination buzz, is expanding "Gravity" to 944 theaters on Friday from 155 last weekend. The film has already collected $675 million around the world.
"Her," was released in just six theaters on December 18., according to the site Box Office Mojo, allowing it to qualify for this year's Oscar race. This weekend, it will be in more than 1,700 theaters.
Weinstein Co, well-known for its intense post-nomination marketing strategy, pulled in 11 nominations, including the best picture nod for "Philomena" and two acting nominations for "August: Osage County." The studio released "August: Osage County" in five theaters on December 27. This weekend, it will be in more than 900 theaters.
Walt Disney Co's movie studio earned eight nominations. "Frozen," from Walt Disney Animation Studios, will compete in the best animated film category. Critically acclaimed Disney drama "Saving Mr. Banks" received one nomination, for original score.
The Oscars will be awarded in a March 2 ceremony televised live on ABC.
(By Lisa Richwine; Additional reporting By Ronald Grover; editing by Andrew Hay)