Some U.S. Retailers Shun Apple Pay, Eye Rival Payments System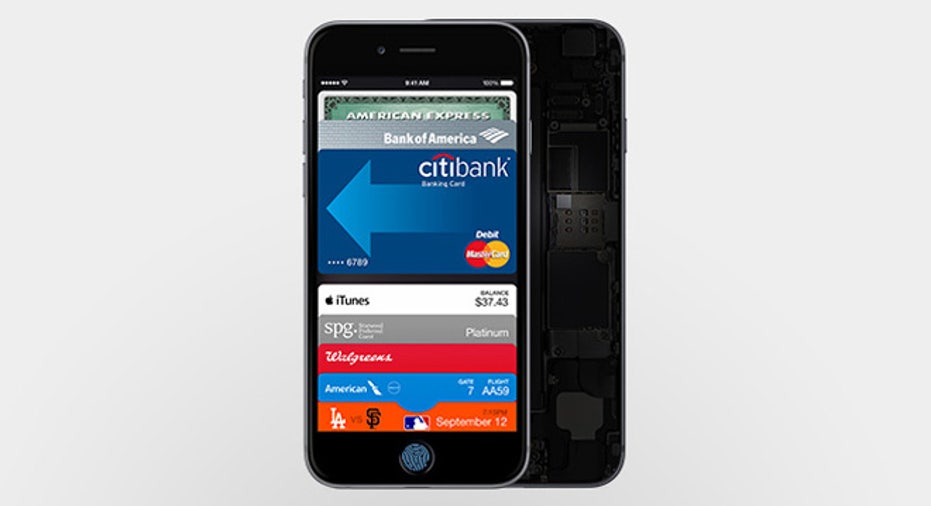 Some large U.S. retailers are refusing to use Apple Inc's new electronic payments service as they commit to developing a rival payments system that would bolster their profits by eliminating credit card transaction fees.
Wal-Mart Stores Inc is among the roughly 50 big retailers that have chosen not to accept Apple Pay, along with Rite Aid Corp and CVS HealthCorp.
They say they are working instead on developing their own payment system, called Current C, through the Merchants Customer Exchange (MCX) consortium.
The driving force behind developing a retailer-owned mobile payment solution is to avoid paying credit card transaction fees to card companies like Visa and Mastercard, analysts said. Fees range between 2 percent and 3 percent of costs per transaction.
""The economics and benefits of having your own payment system is definitely one of the main reasons," said Hitesh Sheth, chief executive of retail technology cybersecurity firm Vectra Networks.
Apple did not immediately respond to queries seeking comment. Mastercard criticized the move by CVS and Rite Aid, saying it would limit the options of consumers.
"We are disappointed that both Rite Aid and CVS have decided to block their customers from using the payment method of their choice," Mastercard spokesman Jim Issokson said.
Apple Pay, unveiled just last month, is a mobile payment app that allows consumers to buy things by simply holding their iPhone6 and 6 Plus devices up to readers installed by store merchants.
The retailers shunning Apple Pay have also refused to use mobile payment systems like Google Wallet and Softcard.
Rite Aid stopped accepting Apple Pay last week at its 4,572 stores. Spokeswoman Ashley Flower said on Monday the company is continually evaluating various forms of mobile payment technologies.
CVS did not respond to queries seeking comment but a visit to two CVS stores showed the NFC (Near Field Communications) reader on which Apple Pay was used has been deactivated.
Wal-Mart spokesman Randy Hargrove said Wal-Mart is not participating in Apple Pay at this point. It is focused instead on MCX, as one of the heavyweights in the consortium.
Target said that it supports MCX but is also allowing users to make online purchases through its mobile app using Apple Pay.
Antitrust experts said CVS and Rite Aid have the right to drop a vendor if they believe they can save money by going around the credit card companies and Apple, both of which will take a piece of the action.
But they could run into antitrust trouble if they coordinated on dropping Apple Pay and Google Wallet or if someone else, perhaps a person working with CurrentC, organized their decision to drop Apple and Google's payment services.
"If I was a regulator, I would want to take a look at that," said Peter Carstensen, who teaches antitrust at the University of Wisconsin Law School.
(Reporting by Nandita Bose and Nathan Layne in Chicago; Additional reporting by Diane Bartz in Washington; Editing by David Gregorio)