Some New Homes Boast Low Mortgage Rates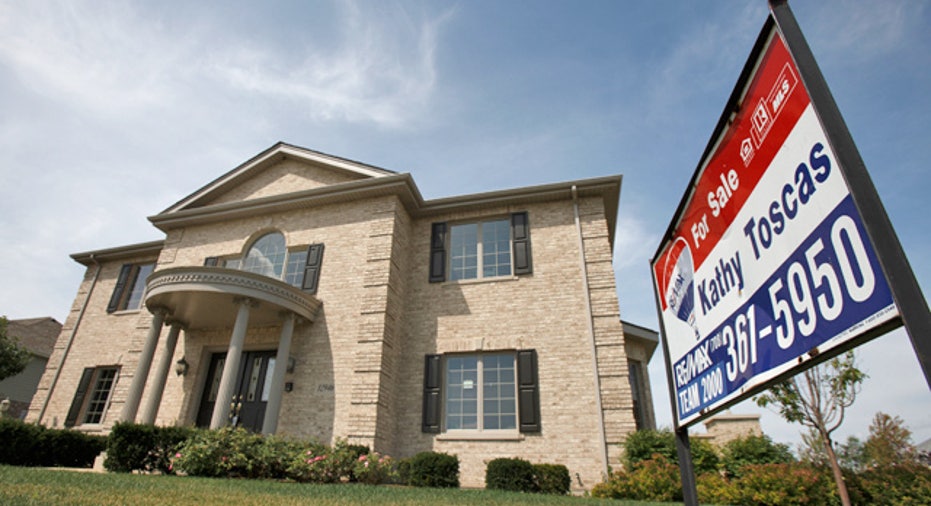 When Rebekah Milla was told she could buy a new house with no down payment, no closing costs and a low interest rate, she was suspicious.
The offer came from the lender recommended to her by the homebuilder that was selling her the house. "I kept thinking there has to be more to it," she says. "What's the catch?"
The enticing offer probably wouldn't have intrigued her as much during the housing boom, when there were widespread offers of all sorts of zero-down payment subprime loans.
But in the current tight lending market, those types of mortgages have simply vanished. Yet, large homebuilders in some areas still advertise home sales with no down payments and no closing costs and low mortgage rates.
"Remember, nothing is free," says attorney Rafael Castellanos, an attorney in San Diego. "Unfortunately, it's very convenient for buyers to get their mortgages from the builder, but keep your eyes open because they are not there to look after your interest."
But as Milla learned, that doesn't mean there is always a catch.
Milla's case
The zero-down offers that many homebuilders are promoting nowadays actually are made available through various down-payment assistance programs offered through county and state housing agencies in many parts of the country.
Milla hesitated when she first started looking into the offer, but she says she's glad she explored the option.
In February, she closed on the purchase of a $149,000 house in Rockledge, Fla., using a $5,000 loan from a down-payment assistance bond program offered by Brevard County. The loan is a second mortgage with no interest and has to be repaid to the county when she sells the home or refinances the mortgage.
She used part of the $5,000 for a 3.5% down payment on a loan insured by the Federal Housing Administration and the rest to cover part of the closing costs. The builder paid the balance of her closing costs and she had no out-of-pocket expenses to buy the house. Because she was approved for the bond program, she was able to get an FHA bond program interest rate, which is normally lower than standard FHA loans, according to the loan officer who helped her with the loans.
"She got a 3.9% 30-year fixed FHA loan," says Deborah Holloway, a loan specialist at Guaranty Mortgage in Melbourne, Fla. "There is no catch, no points, no hidden fees," other than the 1% upfront mortgage insurance premium on the FHA loan that gets added to the total amount of the loan, which is standard in all FHA mortgages.
The bond programs are often limited to first-time homebuyers and have income restrictions. The county program Milla used is available only for borrowers with a household income of no more than $75,480 for two people and $88,060 for three. The program ran out of funding recently, Holloway says. But there is a similar state program available in Florida that still has funds, she says.
You can learn about similar bond programs in your area through your county and state housing finance agencies.
These down-payment assistance programs can be used to purchase from any home seller. Builders have widely advertised these programs in areas where they are available.
Only options for zero-down payment loans
Dan Klinger, president of K. Hovnanian American Mortgage, the lending arm of builder K. Hovnanian, says government-sponsored programs such as Agriculture Department loans and down-payment assistance bond programs are the only options in the current market for someone who wants to purchase a home without a down payment.
Klinger says Hovnanian's lending division works with bond programs in various counties and states, including in Florida, Texas, Illinois and California.
No closing costs
You don't have to borrow from a builder's mortgage division or "preferred lender" to get the down-payment assistance, but you'll likely be told you have to do so if you want the builder to contribute to closing costs.
Klinger says about 85% of the buyers who finance through K. Hovnanian have some or all of their closing costs paid by the builder. Mortgage rules limit how much builders can contribute to closing costs. It varies from 3% to 9% of the home's value, depending on the down payment. FHA borrowers can receive up to 6% in incentives from the seller. Be wary and compare
It can be convenient to borrow from the builder's preferred lender or its own lending division, especially when they offer closing cost incentives and help you navigate through these various down payment assistance programs, but you have to be wary, says Ed Conarchy of Cherry Creek Mortgage in Vernon Hills, Ill.
"The problem I see with getting financing through the builder is there is a conflict of interest," Conarchy says. "You have the homebuilder and the person approving the money under the same umbrella."
Oftentimes, the builder will offer incredible incentives, including no closing costs, but will compensate it by charging the borrower a higher interest rate, Conarchy says. Klinger disagrees. "That's a myth," he says. "Our rates are as good if not better. The only difference is speed and convenience."
It's crucial to always get a rate quote from an independent lender even if you plan to get the financing through the builder's lender, Conarchy says.
"Always compare and negotiate," he says.