Some Credit Cards Put Foreign Transaction Fees on Vacation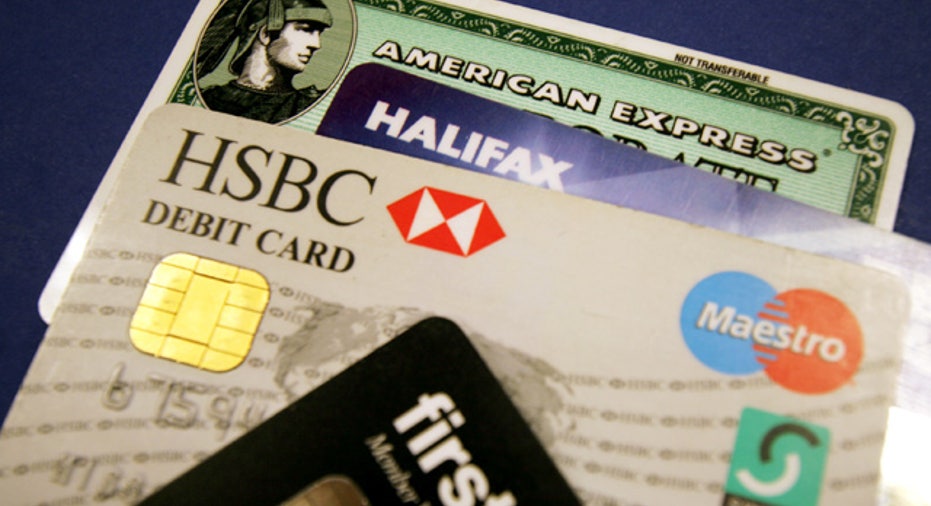 As any vacationer or business traveler knows, going on a trip to a distant land doesn't just mean packing away sunscreen, making sure you have enough batteries for the digital camera and daydreaming of sun-dripped days in Monaco or walking along the Seine in Paris.
There are also mundane matters to consider, like what's the best credit card to take along, whether to purchase travelers insurance, if your airline rewards card has enough miles to cover your trip, where to board the dog and whether you should mostly spend cash or use a credit card.
Credit cards trump cash overseas
Plenty of people have gotten in the habit of choosing cash, thanks to the much-dreaded foreign transaction fee (FTF). Happily, credit card issuers such as American Express, Chase, Citi and PenFed are combatting this trend by reducing or eliminating the FTF, which means credit card convenience can be brought overseas more easily. And CapitalOne has never charged a foreign currency conversion fee.
Capital One may deserve the credit for starting the trend. They've been known for years as the one credit card that travelers could count on to not charge a foreign transaction fee. Popular choices from this credit card issuer include the Capital One Venture Rewards card and the no-annual-fee Capital One VentureOne Rewards card.
These cards never had the fee in the first place, at least since the fees were made public in the first decade of the 21st century. For years, until lawsuits started changing executives' minds, the fees weren't listed on the statements, they were hidden in the currency conversion calculations. Once the charges started appearing, 1% was usually the highest the fee would go, but in recent years, it's inched up to where 3% is quite common.
Is the FTF an endangered species?
 The FTF typically runs about 3% of all credit card purchases made outside the U.S., and what can easily make your head explode--at least if you aren't math-happy--is that choosing to fill your wallet with foreign currency isn't always the better option.
Credit card issuers convert currency based on each morning's best market price. For example, if you convert your U.S. dollars into foreign currency at the start of a 7-day trip, but the dollar rises over the next 6 days, you may wind up spending more than if you had stuck with the foreign transaction fee. This is because you now have to convert your remaining currency back into dollars at a higher price.
For a lot of beleaguered, math-phobic travelers, the best option may be to go with whatever strategy makes you pull your hair out the least.
Credit cards with no foreign transaction fee
With the recession easing, and credit card issuers placing a higher premium on good spenders with good credit, many issuers have followed the lead of Capital One and have been dropping the fee altogether in order to attract customers. Some of the best credit cards with no foreign transaction fee include:
*What they used to charge: 2.7%
*What to consider before charging out to get it: Like many elite cards, there is an annual fee. in this case, it's $450. But there are plenty of perks that come with the card that will, for some people, diminish the importance of that fee. Cardholders can access airport lounges around the world, and that annual fee is offset by a fairly new perk--$200 in airline fee credits. In other words, if you don't like paying extra for baggage, those credits can take care of that.
American Express Centurion Card
*What they used to charge: 2.7%
*What to consider: There isn't much to consider because odds are that most of the people reading this can't get one of these cards. But they dropped the fee late last year, so we're mentioning them. This is an invitation-only American Express card, available to the richest of the rich, and the highest of rollers. The details surrounding this around this card are pretty enigmatic, although according to the urban legend site, Snopes, the annual fee is $2,500.
*What they used to charge: They didn't; it's a new card that came out this year.
*What to consider: The $125 annual fee. The good news: it is waived for the first year. The bad news: time flies. The good news: They really do want your business. If you make $1,000 in purchases within the first three months, you'll get 20,000 bonus ThankYou Points.
*What they used to charge: They also didn't. Something special about this card is the lack of fees.
*What to consider: This card is issued by the Pentagon Federal Credit Union. If you or a family member work for the Pentagon or the U.S. military, you're likely eligible for this card. Other eligible cardholders include employees and volunteers with the American Red Cross, the Coast Guard, National Guard and ROTC. There are no fees and a very low interest rate. The only drawback is that there are no rewards.
A slow trend of dropping the FTF
Of course, plenty of credit cards still have the foreign transaction fee. MasterCard charges 3%, Bank of America 2% and Visa 1%, and while Citi ThankYou Premier Card has no foreign transaction fee, they charge 3% on their other cards. That may be okay with plenty of consumers who don't travel often enough to care, and many credit cards that have the charge at least offset it by having no annual fee.
What can really muddle travelers is that credit card purchases can trigger foreign transaction fees on American-controlled soil, for example Puerto Rico or the U.S. Virgin Islands, and Internet transactions processed through overseas companies. The FTF is kind of a mess. Which is why it's pretty obvious that for overseas travel a credit card with no foreign transaction fee is a big plus. Fortunately, for an increasing number of travelers, their bags may not be any lighter, but their worries surrounding the enigmatic charge are.
The original article can be found at CardRatings.com:Some credit cards put foreign transaction fees on vacation