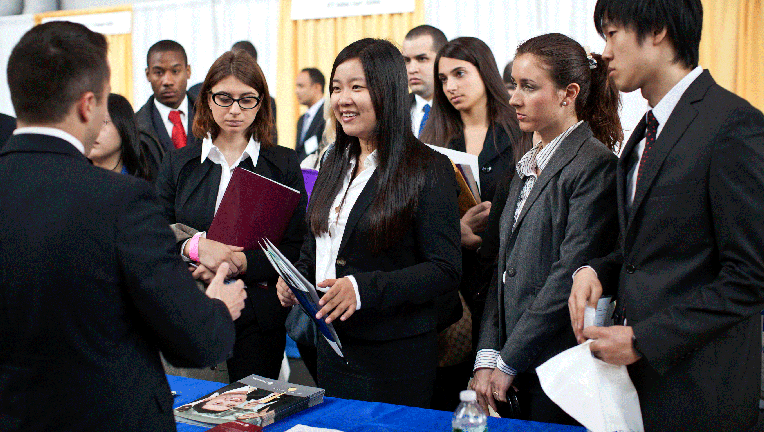 As colleges struggle to regain their footing after the prolonged economic downturn decreased endowments, foreign students seeking to study in the U.S. are becoming increasingly attractive candidates for universities.
"International students are often willing and prepared to pay full tuition and frequently do so given the lack of financial aid available [to them]," says Kim Gradel, director of UniversitiesAbroad.com.  "Reaching goals for the academic quality of students and enrollment numbers are also motivations for many institutions."
According to a 2011 study conducted by the Institute of International Education (IIE) in partnership with the U.S. Department of State's Bureau of Educational and Cultural Affairs, the number of international students at U.S. universities increased by 5% during the 2010-2011 academic year, a record high number of international students in the country.
What's more, the study shows there are currently 32% more international students currently working toward a degree in this country compared to a decade ago.
With a growing foreign student population, more and more students must find ways to successfully submit tuition payments from their local currency to U.S. dollars using credit cards, international wire transfers, and even hauling cash in suitcases. The current global economic situation can make this process a little hairy, but there are tools and aids to help make the process easier and more efficient.
Potential Problems with International Wires
Most international students do not qualify for federal financial aid and most will pay full tuition in their native currency through international wires, usually netting a very high rate of exchange on top of an international wiring fee, says Ben Kavalec, vice president of commercial sales for Western Union Business Solutions.
"The local bank is going to send it through several intermediary banks that pass the wire along and each bank along that process takes a fee out before it finally arrives at [the university's] bank," he says. "Because all of those fees are taken out, the university looks at my payment as if I underpaid them."
When CEO and Founder of peerTransfer Iker Marcaide left his native Spain to get his MBA at MIT, he encountered issues with having his money "lost" for several weeks, as many of the intermediary banks do not properly document for whom and what purpose the money will be used for.
"There were emails back and forth with MIT trying to figure out where the money actually was because it wasn't posted in my student account," he says. "I thought, 'there should be a better way of doing this.'"
Money transfers and currency exchanges can make billing and tuition payments from international students more complex, says Gradel.
Peter Tom, director of Student Account Services at the University of Southern California. says a common issue that arises with international payments is that the beneficiary information (the student's name, ID number, etc) may be deleted along the process, making it more difficult for the school to associate payments with a student.
"As a consequence, we ultimately need to wait until the student contacts our office to claim their wire transfer if we are unable to post it to the student account for lack of information," he says. "We keep a pending wire listing of unidentified wires for this purpose."
With additional challenges around international refunds, overpayments, or simply complying with the ever-changing international fund regulations, universities and students have been seeking out ways to make the process easier, says Marcaide.
Looking to solve his own payment difficulties, Marcaide says he founded peerTransfer to ensure students' funds are delivered quickly and securely through working and negotiating with partners in the marketplace.
"We take group payments from our students and thanks to the volume, can access great rates," he says. "We then share part of the savings back to them-- our mission is making it easier for international students."
Universities like USC are also seeking to make the tuition transfer easier by working with organizations such as Western Union Business Solutions, a program allowing students to initiate payment through their online student portal with instructions to complete the wire transfer process with a transaction ID and the exchange rate, says Tom.
"The student will then process the wire transfer from their bank in their home currency to our Western Union partner and once Western Union receives the funds, it is automatically posted to the student's tuition account without any manual processing from the university," he says. "USC waives the wire transfer fee assessed to the student since we have eliminated the manual processing of these international wires."
As a result of the streamlined process, the university is able to receive one domestic payment in the exact amount owed, says Kavalec.
"The student is extremely happy because they paid the local currency in a low value network, we eliminated that costly international wire fee, we've essentially eliminated the intermediary banks in the process that were taking fees out, and we're simply putting in 100% of the value into that university's account," he says.
Although the process is more streamlined with third party assistance, Tom explains that international students should understand their country's specific rules in regards to transferring funds internationally.
"Rules are different for each country and require additional time or documentation to be completed for some students before funds can be wired out of the country."