Soggy Weather Slows State's Corn, Soybean Harvests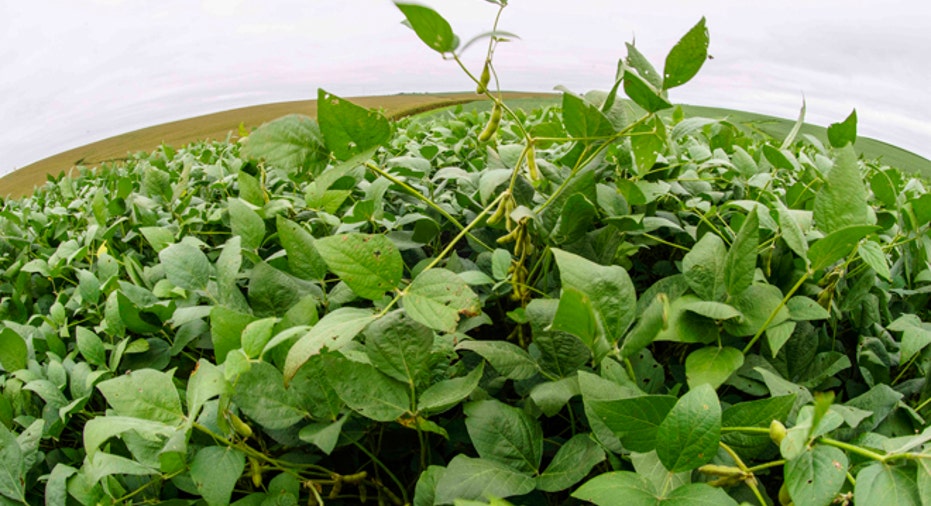 Like many Illinois growers beset by recent harvest-halting rains that have turned their fields into expanses of mud, Mark Reichert spent yet another day Tuesday relegated to odd jobs, sanding away on a propane tank he planned to paint.
"It's just flat-out soggy, and we are at a dead standstill," Reichert, 54, said from his farm in central Illinois' Sangamon County, where he braced for prospects of another inch of rain could fall Wednesday night and into Thursday. "Guys are trying to find any open window they can to make progress, but that hasn't been easy."
The U.S. Department of Agriculture said Monday that last week's often-heavy rains across Illinois has put the corn harvest at just 23 percent complete — half of the pace of the previous half decade. Efforts to bring in soybeans haven't fared much better, with farmers having been able to cut just 18 percent, down from 32 percent over the previous five years.
"It just doesn't look real promising at the moment," Reichert said, though noted he's fared better than most, figuring he's cleared half of his 1,300 corn acreage and 220 of his 1,100 acres of beans. But there's been no progress on either for days.
Nationwide, among the 18 states that produce most of the country's corn, just 17 percent of has been harvested — 15 percentage points lower than the average pace. But just 5 percent of that grain was brought in during the past week, ending Sunday.
While some southern states are breezing through the corn harvest — North Carolina, Texas and Tennessee had at least 70 percent of their crops in — the nation's Corn Belt isn't as fortunate. Iowa, the country's top producer, has managed to harvest just 5 percent, well off its typical rate of 26 percent by early October. Nebraska stood at 11 percent, about half of its normal pace.
Meanwhile, one-fifth of the nation's soybean crop is in, down 15 percentage points from the norm.
Concerns about the sluggish harvest often are tempered by the fact that today's behemoth combines can make up lost ground in a hurry. But the recent moisture and cooler-than-normal conditions can slow crop maturation, up the cost of drying the grain and create backlogs at grain elevators as they try to accommodate so many farmers suddenly playing catch up.
Mucky fields also leave harvesting machines vulnerable to getting stuck or cutting deep ruts that could become standing pools of water.
"You can only do what you can, but eventually it does begin to play with your psyche. You work hard to get to this point — this is our payday," Reichert said.
That idling comes amid great expectations: The USDA estimated in mid-August that farmers will produce a record-breaking corn harvest this year of 14 billion bushels, exceeding last year's benchmark of 13.9 billion bushels. Soybean production also is forecast to set a record of 3.8 billion bushels, eclipsing 3.4 billion bushels set in 2009.
Some 83 percent of Illinois' corn crop was still rated good to excellent as of Monday, while 79 percent of the state's soybean crop was considered in those two categories, according to the USDA.
"I'm not concerned yet," said David Brown, a 61-year-old farmer near Decatur who has harvested about one-fifth of his corn crop and 30 percent of his soybeans. "When we start getting toward the end of the month and I've still got 60 to 70 percent of my crop to harvest, then I'm gonna get a little antsy."