Snyder's-Lance to Buy Diamond Foods for $1.27B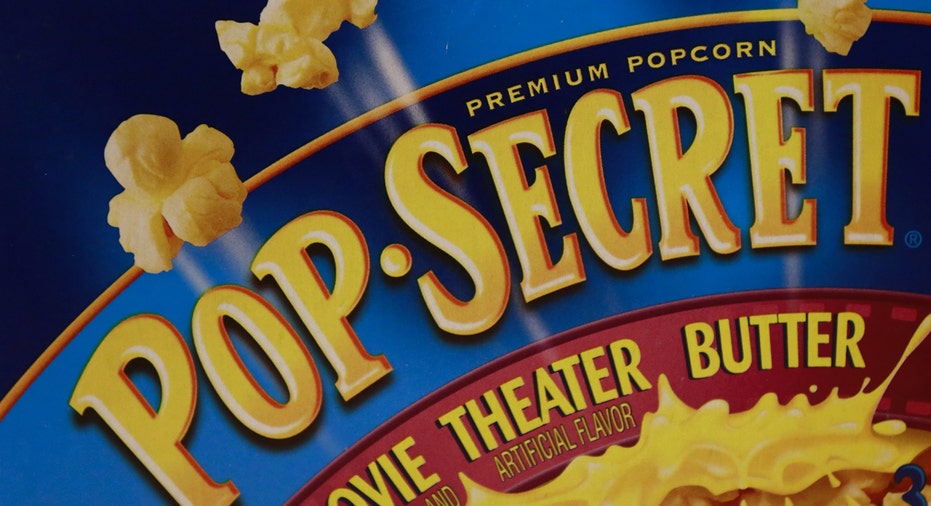 Snack food maker Snyder's-Lance said it will buy Diamond Foods for about $1.27 billion to expand in the "better-for-you" foods category, which includes baked potato chips and fat-free popcorn.
The deal comes at a time consumers are increasingly moving away from salty and sugary snacks and opting for healthier products such as baked snacks and trail mixes.
Snyder's-Lance offered $40.46 per Diamond Foods share, 0.775 in Snyder's-Lance shares and $12.50 in cash.
Diamond Foods shares were up nearly 9 percent at $38 in premarket trading on Wednesday, while Snyder's-Lance's were untraded.
Snyder's-Lance, which makes Pretzel Crisps and Lance peanut butter sandwich crackers, said the deal is valued at $1.91 billion including $640 million of Diamond Foods' debt.
Diamond Foods' "better-for-you" foods includes 100 calorie packs of Emerald snack nuts, organic and baked Kettle potato chips and the Pop Secret line of fat-free popcorn.
Kellogg was said to be in late-stage talks to buy Diamond Foods for more than $1.5 billion, the New York Post reported last week.
Diamond Foods' sales have fallen in the past two quarters, and has missed analysts' estimates for the last four, due to its exit from a low-margin business and the strong dollar.
The San Francisco-based company exited a low-margin nut products business this year and has outlined plans to source 70 percent of its North America sales from non-GMO-certified products by July 2016.
The company has also been struggling to recover from an accounting scandal in 2012 in which it delayed payments to suppliers to show lower costs in its financial statements. It settled with U.S. regulators in 2014.
Snyder's-Lance, whose sales have beaten analysts' estimates in the past three quarters, on Wednesday also reported lower-than-expected sales for the latest third quarter.
The company said it expects the transaction to close in early 2016 and immediately add to its earnings after that.
Oaktree Capital, Diamond Foods' largest stockholder, has agreed to vote in favor of the transaction, Snyder's-Lance said.
Up to Tuesday's close, Diamond Foods' shares had risen 6.2 percent since Oct. 22, a day before the New York Post's report.
Morgan Stanley is financial adviser to Snyder's-Lance and Troutman Sanders is its legal adviser.
Credit Suisse is financial adviser to Diamond and Fenwick & West is its legal adviser.
(Reporting by Yashaswini Swamynathan and Sruthi Ramakrishnan in Bengaluru; Editing by Savio D'Souza)