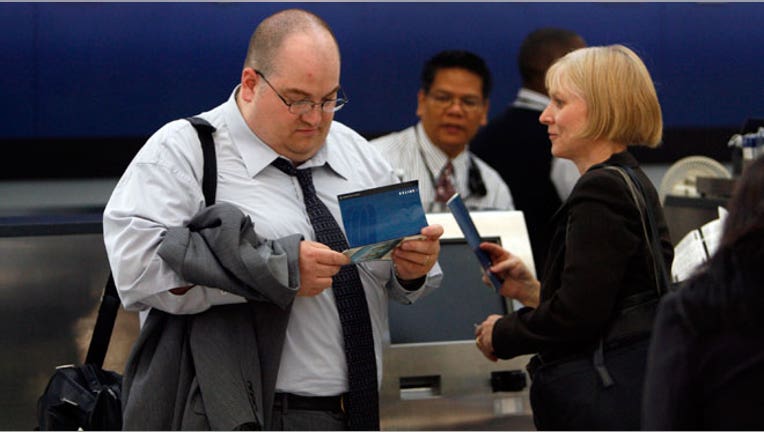 Welcome to OnSale at FOXBusiness, where we look at cool deals and insane bargains.
Kohl's is offering discounts on some iHome devices, and gear up for spring snow with Steve Madden's winter sale. Check out the spring colors and get free shipping at Tarte Cosmetics. Get the new iPad app from Orbitz. And save time perusing your favorite sites with Backstitch.
Sound System Sale
Discount retail giant Kohl's (NYSE:KSS) has a few great deals on iHome sound systems. The iHome iD9 dock and speaker is compatible with most iPhones, iPads and iPods and charges your device while providing a great listening experience, thanks to SRS TruBass and Reson8 features. This, and the iHome App-Friendly Dock, are both on sale for $89.99. Order yours at Kohls.com and get free shipping for orders over $75. You'll also find an iHome Android (NASDAQ:GOOG)speaker system and dock for just $59.99.
While you're paying Kohl's a visit, check out the Kohl's Cares Scholarship Program, where you can nominate young volunteers who work to improve their communities to win up to $10,000 in scholarship money. Nominations for students ages 6 to 18 will be accepted until 11:59pm CT on March 15. First register as a nominator and fill out the nomination form.
National winners will be announced in July 2013 and at kohlskids.com.
Winter Footwear
It may not seem like it in some parts of the country, but warmer weather is on its way.
Steve Madden (NASDAQ:SHOO) is making room on its shelves by clearing out its wintry inventory, offering items at up to 40% off for men and women. And take advantage of free shipping on orders over $75 with code SMFREESHIP.
Sweet Tarte
Get in the mood for spring with some pretty pinks from Tarte Cosmetics. The company has a great sale on gift sets, brushes, glosses, limited-edition collections and more. Orders higher than $40 get free shipping. Check it out at TarteCosmetics.com.
New Orbitz App
Travel site Orbitz has a new iPad app to help you find great deals on flights, hotels and car rentals. The free app features ratings, reviews and easy-to-read maps.
To celebrate its new app, Orbitz is offering a free trip to Chicago with its Swipe-and-Win giveaway. Click here to learn more.
All-in-One Social Site
If you find yourself checking several different sites first thing in the morning  to get your news, flash sales, updates from friends and email, you'll want to check out a cool new startup called Backstitch. Now in beta, Backstitch lets you create a login and compile your favorite sites, headlines and more to help you save time and focus on the things that are most important to you – without having to jump from site to site. Like what you see? Just click to share it with friends via your favorite social network.
Sign up for the free service at Backstit.ch.