Snapchat Spectacles: Everything You Need to Know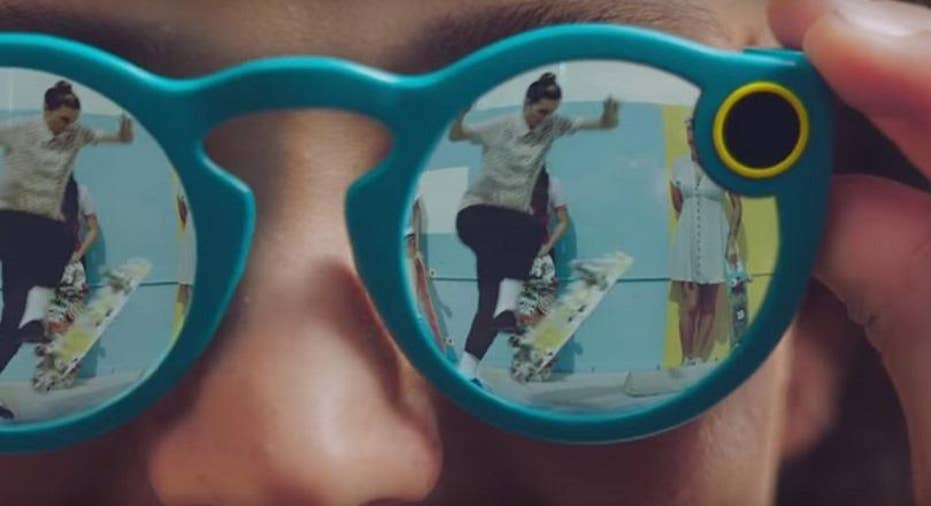 Snapchat is a different kind of social experience. The messaging application operates differently than Facebook, LinkedIn, Twitter, or any of the other social networks on which businesses can curate content and track engagement from a social media management and analytics platform. Its ephemeral messaging and user interface (UI) are intentionally more difficult to use. It's also marketed at a younger demographic and, unless they're a Discover partner, businesses are largely left to their own devices when it comes to growing their audience and engaging users.
So, when Snap, Inc. announced Snapchat Spectacles—the startup's foray into hardware and wearable devices ahead of a reported $25 billion initial public offering (IPO)—it wasn't exactly surprising that Snap handled the marketing and rollout of the Snapchat-connected sunglasses a bit differently. Instead of a mass rollout around the holiday season and sending out devices to the press ahead of time for review, Snap started dropping cute roaming vending machines called Snapbots into different cities around the country, each sporting a limited number of the $130 Spectacles.
Snap describes itself as "a camera company" that sells "toys" to the connected generation. Spectacles are a key piece of the company's business model as it diversifies its revenue streams ahead of its IPO. The wearables market isn't exactly doing gangbusters at the moment, with action camera maker GoPro announcing it's cutting 15 percent of its staff amid restructuring, and health tracker company Fitbit reportedly acquiring smartwatch pioneer Pebble. The state of the market makes Spectacles all the more intriguing, particularly since Snap has thus far continued its "limited rollout" amid mounting buzz for its colorful glasses that record video snippets synced to your Snapchat Memories.
Image credit: Mediakix. Click for full infographic.
Thanks to Snap's out-of-the-box marketing, there's still a fair bit of mystery surrounding what you actually get with a pair of Spectacles and what the eyewear can do. Social listening and influencer marketing agency Mediakix put together the infographic above that breaks down what comes in the box, the hardware specs, and where you may be able to find a pair.
Also, be sure to check out our hands-on with PCMag's very own pair of Spectacles to get a closer look at Snap's new toy.
This article originally appeared on PCMag.com.