Snackwell's Cookies are Going 'Back to Nature'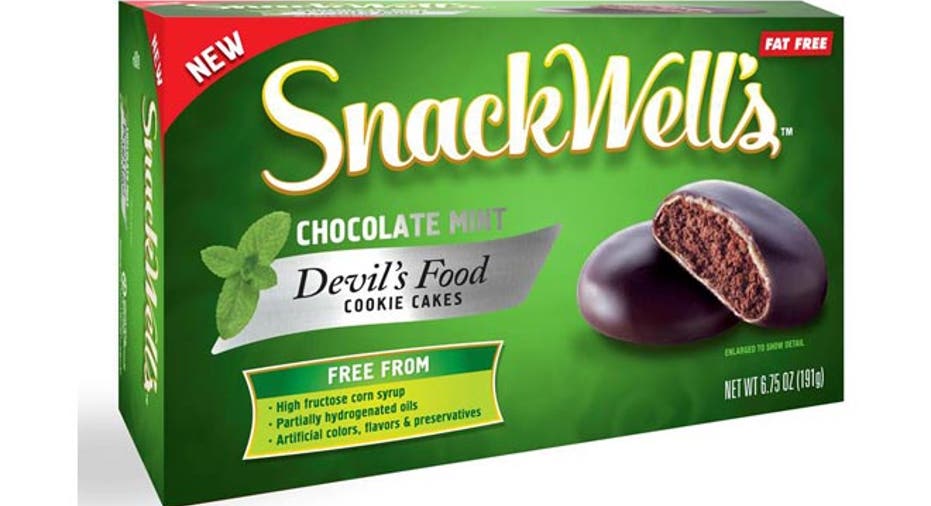 The 90's called. They want their snacks back.
Snackwell's, who gained popularity in the early 1990's for their reduced-fat and fat-free cookies are now undergoing a complete transformation—with a 21st century spin.
Back to Nature Foods, which specializes in natural food made with simple ingredients, acquired the brand in 2013 from Mondelez International (NASDAQ:MDLZ).
"This brand has a 94% brand recognition among the snacking population. We saw an opportunity to grow it," said Vincent Fantegrossi, President and CEO of Back to Nature.
Fantegrossi says the first thing they tackled was cutting high-fructose corn syrup, partially hydrogenated oils and other artificial flavors from its products.
"The challenge has been zeroing in on the right ingredients and finding the right balance. We still want to keep the same flavor and tastes. There's been a lot of trial and error to get the right mixture but we did it," said Fantegrossi.
Snackwell's, which was launched by Nabisco in 1992, quickly became a $500 million company but is now only a fraction of that.
"The fat-free trend became so popular that they couldn't produce enough products, said Fantegrossi.
And it actually became part of the company's marketing plan. They had commericals featuring three women chasing down the "cookie man" begging for more cookies.
Back to Nature says they are shifting their target consumer this time around to the whole family instead of women who are looking to watch their weight.
"Our consumer has evolved. People are raising the bar and demanding better products. Twenty years ago you could get away with just reduced-fat products. Now people are reading labels and want to know what the ingredients are," said Fantegrossi.
While the brand is going through a big transformation on the inside, the company still wants to pay tribute to their heritage on the outside. The new packaging will have a fresh approach but will still have a touch of 1990's. Each product will also have a label indicating ingredients the products are "WITHOUT or FREE FROM."
"Our new vanilla crème sandwich cookies will most likely hit stores in August," said Fantegrossi, who admitted the mini's are his favorite. The tasty treats will also be made in a peanut-free facility.
"Some schools don't let kids bring in peanut butter and jelly sandwiches because of peanut allergies. We hope to serve that growing number of consumers too, said Fantegrossi.
Fantegrossi says going "back to nature" is the right way to go with Snackwell's and consumers will be happier that they can now read and understand the ingredients better.