Smith & Wesson Reveals Surging 4Q Profits Amid 'Robust Consumer Demand'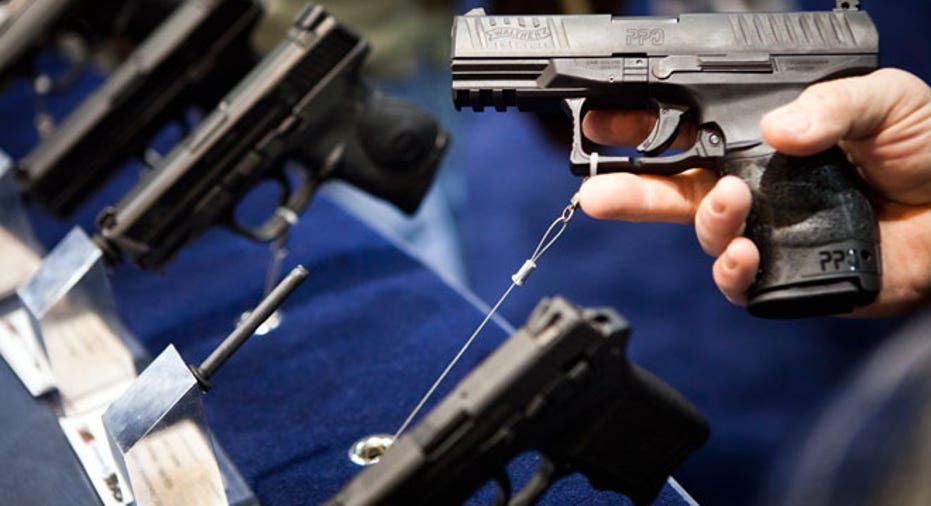 Smith & Wesson (NASDAQ:SWHC) more than doubled its fiscal fourth-quarter earnings on Tuesday and issued a bullish outlook as the firearms manufacturer continues to capitalize on rising demand for guns.
Shares of the Springfield, Mass.-based company ticked slightly higher in after-hours trading on the results and upbeat guidance.
Smith & Wesson said it earned $25.17 million, or 38 cents a share, last quarter, compared with $12.47 million, or 19 cents a share, a year earlier.
On a non-GAAP basis, the company's earnings came in at 44 cents a share, matching consensus calls from analysts and management's upgraded guidance earlier this month.
Sales soared 37.6% to a new record of $178.7 million, topping the Street's view of $170.7 million. Gross profits expanded to 38.3% from 36.1%.
Smith & Wesson CEO James Debney cited "continued robust consumer demand for firearms" as well as "significant increases" in the company manufacturing capacity.
Like many firearms manufactures, Smith & Wesson has seen a rise in demand since the Sandy Hook massacre in Newtown, Conn. in December. The mass shooting sparked fears of much tighter gun control legislation from Congress, although the gun lobbyists helped block a bill requiring universal background checks earlier this year.
Looking ahead, Smith & Wesson forecasted fiscal first-quarter revenue of $162 million to $167 million and non-GAAP EPS of 34 cents to 37 cents. Both figures would exceed current forecasts from analysts for sales of $141 million on EPS of 30 cents.
For fiscal 2014, management sees sales of $605 million to $615 million and EPS of $1.30 to $1.35. Again, both figures would top the Street's projections for revenue of $602.3 million and profits of $1.18 a share.
Shares of Smith & Wesson inched up 0.3% to $10.05 in extended trading on Tuesday afternoon. Smith & Wesson closed regular trading with a 3.74% rally to $9.99, leaving it up just over 18% on the year.