Smartphone Demand Propels Qualcomm to 3Q Beat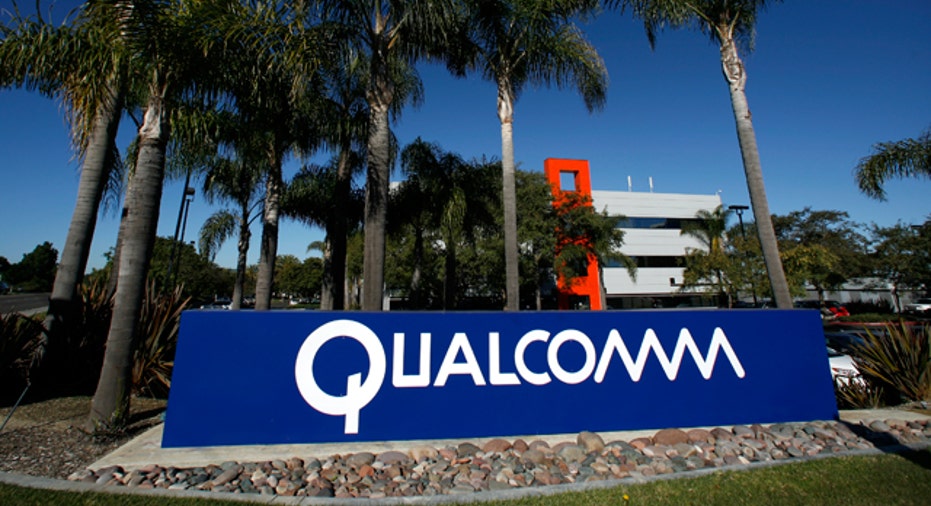 Fueled by strong demand for smartphones, chip-making giant Qualcomm (NASDAQ:QCOM) revealed stronger-than-expected third-quarter earnings late Wednesday and said it sees more room for mobile device growth across the globe.
The San Diego-based maker of chips for devices like Apple's (NASDAQ:AAPL) iPhone reported net income of $1.58 billion, or 90 cents a share. Excluding one-time items, Qualcomm said it earned $1.03 a share, matching average analyst estimates in a Thomson Reuters poll.
Revenue for the three months ended June 30 climbed 35% to $6.24 billion, beating the Street's view of $6.05 billion. MSM chip shipments were up 22% year-over-year to 172 million units, led by the increased sale of 3G and 4G mobile devices.
"We delivered another strong quarter as our Qualcomm Snapdragon solutions were prominent in a broad set of flagship smartphones, and 3G/4G device average selling prices were stronger than expected," Qualcomm CEO Paul Jacobs said in a statement.
Investors cheered the results, sending shares of Qualcomm up 2.5% aftermarket to $63.50.
Jacobs said the company sees "expanding opportunities for growth" of 3G and 4G devices globally, a trend that has been seen as more consumers transition to mobile from the PC. Apple on Tuesday also handily topped expectations and said it sold 31.2 million iPhones, up from 26 million a year ago and above Wall Street's estimate of 26.5 million.
For the full year, Qualcomm sees earnings in the range of $4.48 to $4.56 a share, in-line with average analyst estimates of $4.54, on sales between $24.3 billion to $25 billion, bracketing the consensus view of $24.48 billion.
For the fourth quarter, the company is looking for sales of $5.9 billion to $6.6 billion and adjusted EPS of $1.02 to $1.10. Analysts are calling for in-line EPS of $1.08 on sales of $6.29 billion.