Small Medical Device Company Focuses on Breast-Cancer Battle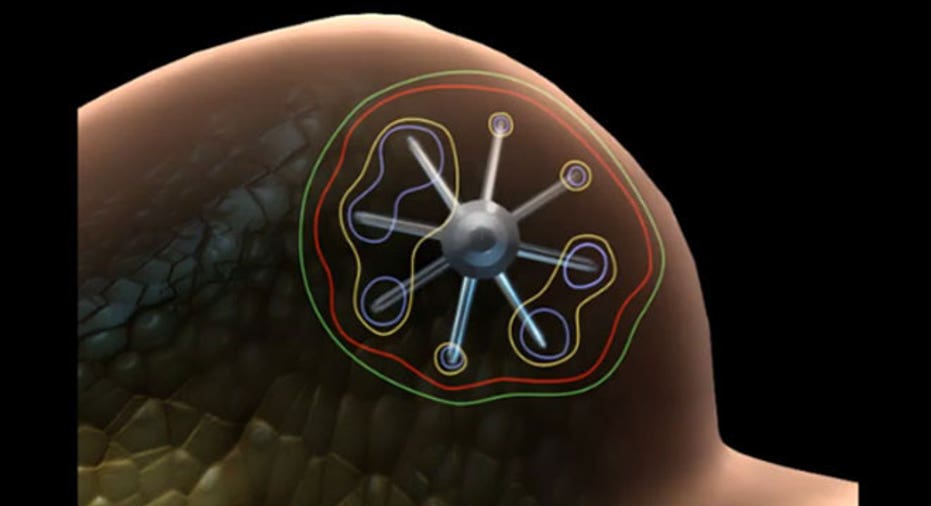 Small Business Spotlight: Cianna Medical, Inc., @CiannaMedical
Who: Jill Anderson
What: A medical device company devoted to improving women's heatlth
When: 2007
Where: Orange County, CA
How: Cianna Medical CEO and co-founder Jill Anderson says the company's primary focus is on women diagnosed with breast cancer. "Our flagship technology is the SAVI, a breast brachytherapy device that delivers targeted radiation,' says Anderson.
She says the targeting process radiates less tissue, creating less toxicity for patients, and is used over five days. In comparison, traditional forms of radiation are administered over a six-week period.
Anderson says the company has raised $30 million in venture capital funding.
Biggest challenge: Anderson says the biggest challenge is raising patient awareness. "Our 5-day therapy is only offered to 15% or less of those who are appropriate candidates," she says.
One moment in time: Anderson is proudest that the company is recognized as a market leader, pitted against two major competitors, Hologic and CR Bard.
Best business advice: Anderson says the best business advice is to never let a crisis go to waste, and to make the most out of adversity.