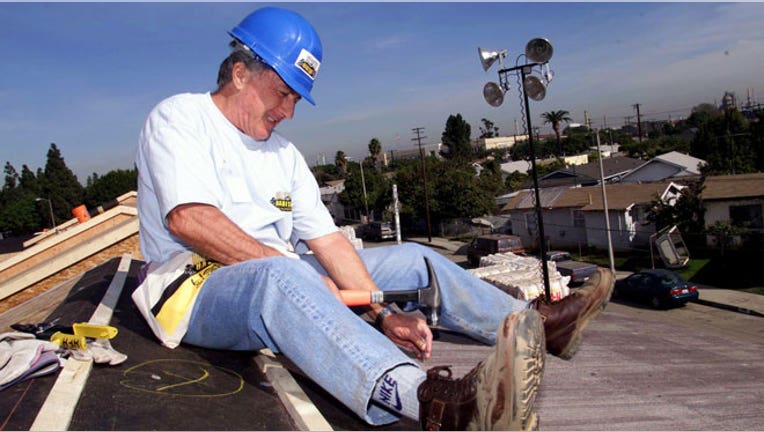 The holiday spirit was in full effect last month, as private companies posted their highest hiring numbers in 2013, according to ADP data.
According to December's ADP National Employment Report, private businesses added 238,000 jobs last month, with small businesses leading the pack. Businesses with 50 or fewer employees added 108,000 new jobs, with large businesses (those with 500 or more workers) next in line, adding 71,000 positions.
"It feels like the job market has kicked into a higher gear," says Mark Zandi, chief economist for Moody's Analytics.  Moody's collaborates with ADP, a private payroll processor, on the monthly report. The Labor Department will release its December jobs tally Friday.
Zandi says the ADP numbers show many U.S. companies have finally turned a corner, and are ready to start putting the pedal to the metal when it comes to hiring.
"It's been a long time coming, a long time anticipating this pickup. It feels like it's happened: The light switches are going on in boardrooms and CEOs are saying it's time to expand operations," says Zandi.
He predicts that if private businesses continue to post monthly job gains between 200,000 and 250,000, unemployment will drop to 6.5% by the end of 2014, and to 6% by the end of the following year.
"Now 4.5 years into this economic recovery, we've had a lot of false starts … It's possible we're being head faked again, but this time it really does feel more fundamental, more real, more broad-based. I think we're off and running," says Zandi.
Small Businesses Accelerate Hiring
The 108,000 jobs added by small businesses in December were the most for businesses with 50 or fewer employees since the beginning of 2012. In comparison, the numbers posted by medium and large companies were largely unchanged from November's report.
While Zandi says job gains were seen across industries, construction stands out as a bright spot.
"The most notable was the significant increase in construction jobs, which highlights the growing importance of the housing recovery to the job market," says Zandi.
He says manufacturing companies also added a solid number of jobs last month.
The ADP National Employment Report is based on anonymous payroll data of ADP's client companies. Through these businesses, the report tracks nearly 24 million U.S. workers monthly.