Small Businesses Looking to Change the World Through Social Media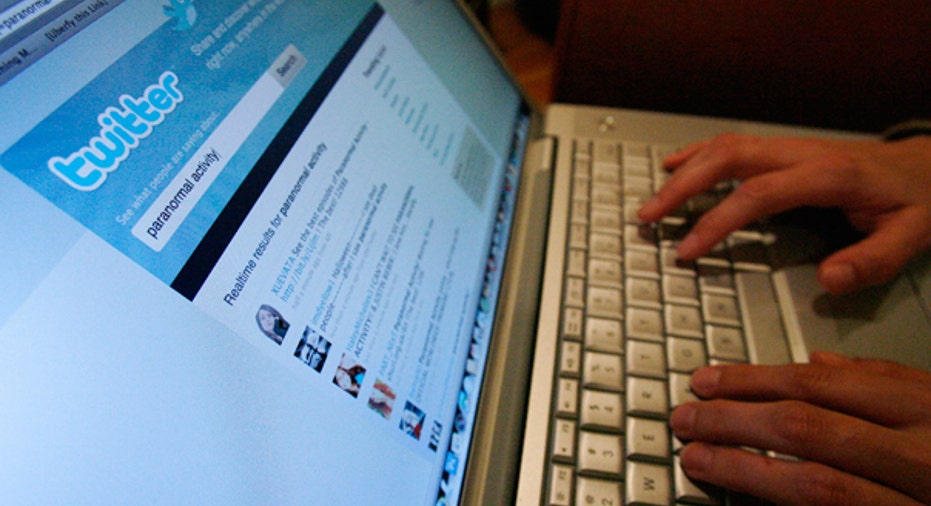 You named your small business, you set up a Web site, and you even started seeing profits from it. What's next? You could set up a profile page on a social networking site, such as Facebook or Myspace. And/or you may want to head to Twitter, the member-based site that boasts of allowing you to virtually shout your company's message from a technological rooftop.
Every week, Fox Small Business Center will highlight companies that are making their brand known through social media. As small businesses, you are on the frontlines of re-starting our economy, and we want your voice to be heard.
Small business and big corporations alike are stepping up and making donations to Japan, as it begins to rebuild after being hit with last week's devastating earthquake.
Below are different non-profits and small businesses that use social media to help promote their philanthropic efforts as well as their bottom lines.
Do you think your non-profit should be featured?  Use hashtag #sbccares and we'll keep an eye out for you!
@ChefKeithSnow
After pulling his daughter out of day care for what he described as a lack of fresh fruit and vegetable offerings, Keith Snow launched health food company Harvest Eating in 2006.
The Web site offers recipes, videos, and products that promote healthy living and eating local, in-season foods.
He spreads the message on Twitter by posting links to recipes, his gardening routine and kitchen products.
"We use social media platforms to educate fans on topics such as avoiding preservatives in foods, learning the basics of gardening, the benefits of canning and preserving and other healthy-cooking techniques," said Snow.
Today HarvestEating.com has roughly 20,000 members in more than 140 countries. Snow recently launched a new company called Thoughtful Harvest aimed at creating healthy food products made of only USA-grown ingredients.
@SurvivorStrong
Linda Maloney said she struggled to regain her strength and energy after undergoing breast cancer treatment until she teamed up with exercise specialist Wendy Bruno.  The partnership led to exercise DVDs targeted at breast cancer survivors and a very inspiring Twitter account.
Maloney and Bruno post messages to cancer survivors every day, motivating them to exercise and to stay strong in their fight. They personalize tweets to support others going through rough times and have created an online community for breast cancer survivors.
Maloney says Twitter is a strong marketing tool that's helped their brand raise donations to cancer organizations as well as increase video sales.
@ThePearCares
This designate-driver service in Pittsburgh was founded by three life-long friends: Tony Ciotti, Mike Conley and Danielle Danzuso. Seeing a void in the city's public transportation offerings, the friends said they started the company that drives impaired drivers and their vehicles home.
"We have seen through the experience of friends and acquaintances the long-term damage that drunk driving can have on a person's life," Ciotti said.
While The Pear Cares is a for-profit LLC, the company still holds a philanthropic purpose in the community and works with local universities to raise awareness against drunk driving.
The company uses Facebook and Twitter as platforms to reach a wider audience and to evaluate customer satisfaction and find out ways to improve brand experience.
@nonprofitcoffee
If you're going to drink coffee, why not try to save the world while you're at it?
Coffee company Three Avocados donates 100% of its net proceeds to provide clean water in Uganda.
After a mission trip to the African country, Joe Koenig founded Three Avocados in February 2010. The company sells coffee that is 100% Arabica and comes from Mt. Elgon in Uganda.
The non-profit organization uses social media to post motivational sayings to ignite followers to be more proactive in making the world a better place.
Happy Napper sells novelty plush children's play pillows and donates a portion of all sales to the Home Sweet Home Fund, benefitting the Children's Brain Tumor fund and Children's Brain Tumor Foundation.   (http://www.cbtf.org/)
The pillows store stuffed animals that can be taken out and played with and then returned inside when it's time to sleep.
The company uses Twitter to engage with customers to help promote customer loyalty.