Small Businesses Hit Hardest By Flu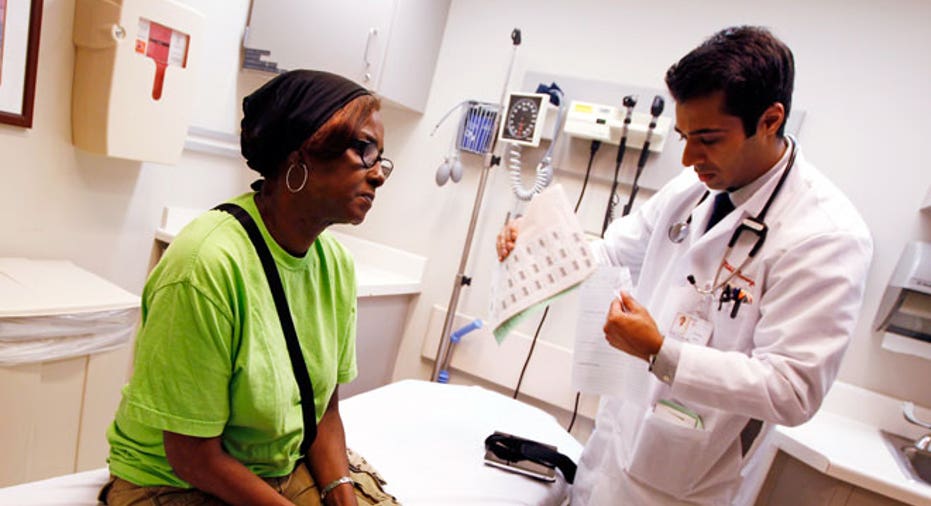 Flu-stricken employees missing work have cost small businesses tens of thousands of dollars this winter, new research shows.
The study by Pepperdine University and Dun & Bradstreet Credibility Corp revealed that this year's flu outbreak has hindered both their ability to grow and hire new people. Overall, 9 percent of the businesses surveyed said the rash of illness has impacted growth opportunities, while 3 percent said it has hampered hiring plans.
"The perception that the flu outbreak is hindering their opportunities for growth is somewhat surprising because the flu is a temporary condition that should not impact the trajectory of the company," said Craig Everett, assistant professor of finance at Pepperdine. "The fact that nearly one out of ten respondents said 'yes' is both unexpected and troubling."
The research found a direct dollar cost to companies experiencing employees out with the flu. Smaller businesses with revenues of less than $5 million reported each sick employee costs them an average of $22,802. The cost to larger companies was just  $15,806.
Part of the disparity could be linked to the amount of time sick employees are missing. The study shows employees at smaller firms tended to stay out sick longer, 7.4 days, compared to 3.6 days for workers at larger companies.
Jeffrey Stibel, chairman and CEO of Dun & Bradstreet Credibility Corp, said it's clear that small businesses have been impacted much more severely by this year's rash of illnesses.
"One possible explanation is that absenteeism is more likely to result in business interruption for small firms because there might not be anyone to temporarily cover for the responsibilities of the missing employees," Stibel said.
The study did find that sick employees at larger companies were significantly more likely to work from home during their time off. More than three quarter of ill workers at larger businesses telecommuted, compared to just 39 percent at smaller firms.
The study was based on surveys of 679 privately-held businesses across the United States.
Follow Chad Brooks on Twitter @cbrooks76 or BusinessNewsDaily @BNDarticles. We're also on Facebook & Google+.