Small Businesses Borrow More, Signaling Growth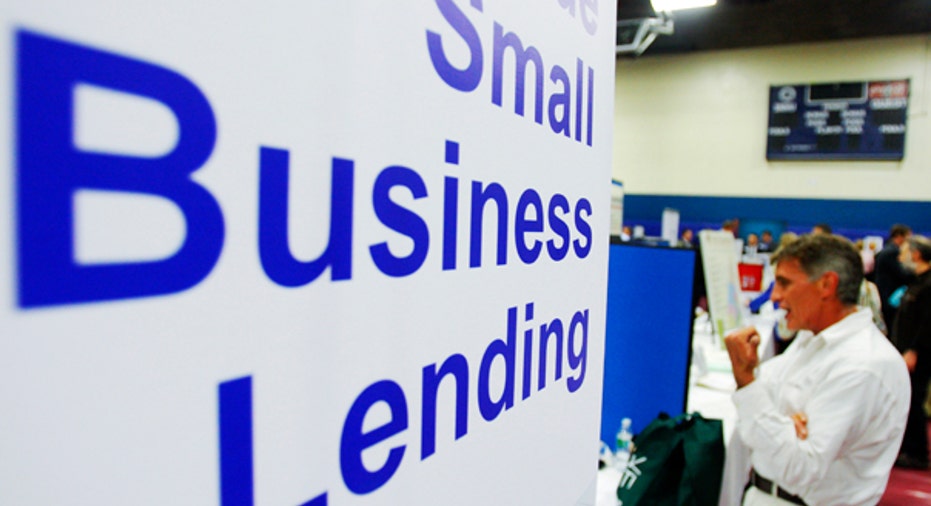 Borrowing by U.S. small businesses rose in January, another sign that recent stronger economic data may be more durable than thought.
The Thomson Reuters/PayNet Small Business Lending Index, which measures the overall volume of financing to U.S. small businesses, jumped 18% in January from a year earlier, marking its 18th consecutive double-digit rise, PayNet said on Thursday.
Still, at a reading of 100.8, the index was down from the four-year high reached in December as some businesses rushed to lock in loans before year-end.
"It's like a lukewarm cup of coffee - it's not bad, but it's not great," PayNet founder Bill Phelan said in an interview. "We're all looking for really strong growth, and I'm not sure when we are going to get it."
Recent upbeat data on employment, manufacturing and overall growth has caused analysts to temper earlier expectations of a sharp pullback in growth this quarter. First-quarter GDP growth is seen between 2 and 2.5 percent. The economy grew at a 3 percent annual rate last quarter, the government reported on Wednesday.
The PayNet survey suggests growth could continue, at least for the next few months. PayNet tracks borrowing by millions of small U.S. businesses, and the index is correlated with changes in U.S. gross domestic product a quarter or two in the future.
Small businesses historically account for a disproportionate share of jobs growth, although Phelan said a shift to the service sector in the last decade means that investment at small firms these days does not reverberate through the labor market the way it did when more of them were manufacturers.
Separate PayNet data suggested small businesses are paying back their debts with relative ease.
Accounts in moderate delinquency, or those behind by 30 days or more, rose to 1.57% in January, from 1.55 percent in December. That's still far below the high of 4.42% reached in May 2009 and consistent with continued low risk of default, Phelan said.
Accounts 90 days or more behind in payments, or in severe delinquency, fell to 0.37% in January, a record low, from 0.38% in December.
Accounts behind 180 days or more, or in default and unlikely ever to be paid, fell to 0.51% in January, from 0.54% in December, according to PayNet.
PayNet collects real-time loan information, such as originations and delinquencies, from more than 250 leading U.S. capital equipment lenders. It also provides risk-management tools to the commercial lending industry.