Small Business to Obama: Where's the Beef?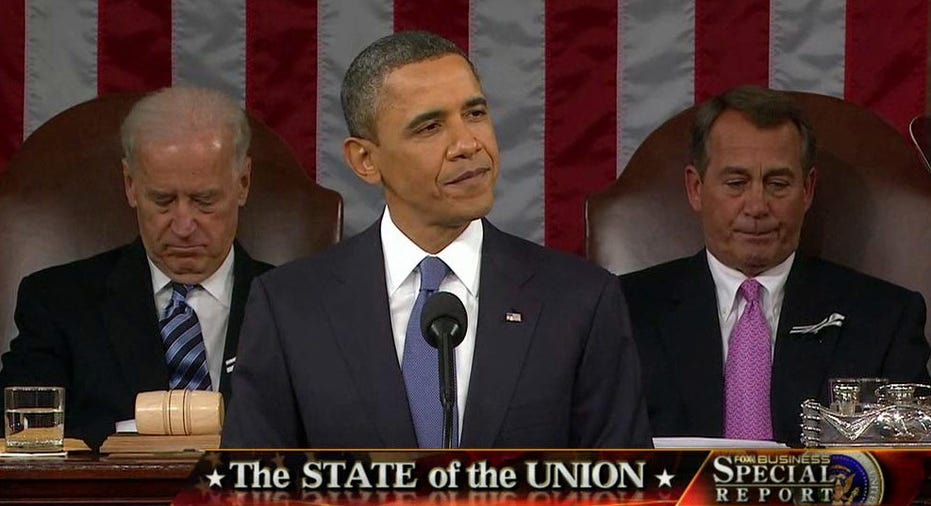 President Obama gave his State of the Union address Tuesday, calling on Americans to unify despite political agendas and work together to create jobs to revive the economy. At the heart of job creation are American small business owners, who had a mixed reaction to the address, after several weeks of what appeared to be a shift toward more business-friendly policies on behalf of the Obama administration.
The president hit on some major concerns in the small business community, according to Chris Walters, manager of legislative affairs at the National Federation of Independent Business. Walters said repealing the 1099 paperwork in the health care act and the five-year budget freeze were among the items he felt the president hit on the mark when it comes to small business.
But he also had a list of items to which he said the president didn't give enough attention or detail.
"He didn't hit on any change that would help them with the escalating cost of health care," Walters said. "With regulation reform, we are obviously happy that he is working with some agencies to take a look at the regulatory impact on small business. But again, he didn't go into details about how he would put more teeth into that process.
"We will obviously see what other details he has on the deficit when he comes out with a budget blueprint," Walters said. "Hopefully he can hit on more nickels and dimes there."
In regards to tax reform, Walters said he was glad to see the president address the corporate tax rate, however, he said, many small business owners pay the individual rate. And without more permanent legislation as far as tax reform in general is concerned, at the end of 2012 business owners could face tax increases, making it difficult to do any long-term planning.
"That is on their minds, the uncertainty about tax liability," Walters said. "You don't want to see in two years; your taxes go up again."
Jessica Hadler, president of the American Business Group, said Obama showed a definite shift to the center of the line, which she said is necessary to get his agenda accomplished. However, Hadler said he lacked details as to what he wants the legislature to enact to end the recession and create jobs.
His goal to double exports by 2014 was a definite positive, she said.
"It's a step in the right direction, especially with Columbia and Peru ," Hadler said.
Small business owner Phil Medina, of KeyCom Telecommunications in Orlando , Fla. , said he felt the export goals were far-fetched and seemingly impossible. In order to reach that goal, the U.S. would have to have a poor dollar value, Medina said.
"To keep that growth rate, we would have to have a really bad dollar, and that is not what I would call an ideal scenario for any of us," Medina said. "It's unrealistic to double exports by 2014. It was shocking to me, to say the least."
Obama is moving toward the center, said Medina , but he failed to commit to major plans of action, which made the address "thin" in his mind.
"There was no commitment to one particular item or another, so it's hard to give the baby a name, if you will," Medina said.