Small Business Takes on Big Data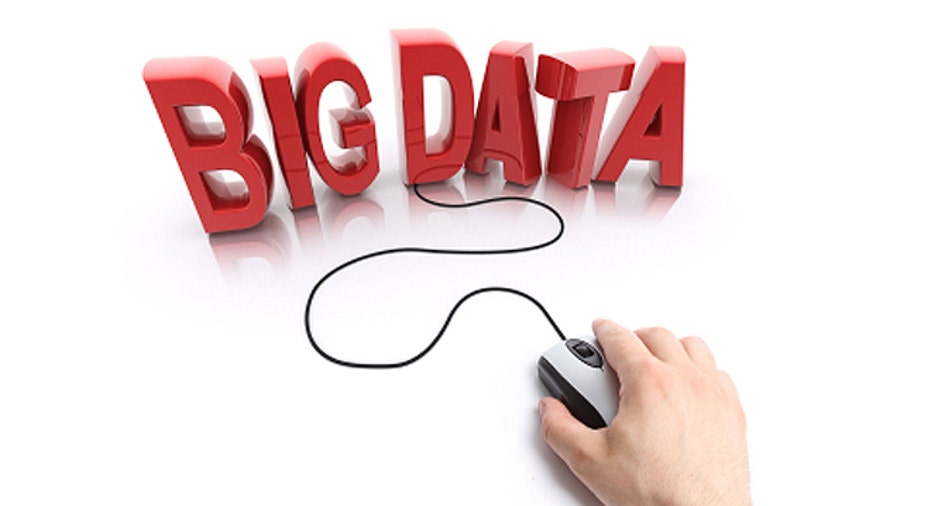 Large companies have crunched numbers for years, using consumer-spending habits and other insights to steer customers toward products and target users.
But now a group of startups are helping smaller businesses find cost-effective ways to use their data to serve customers and improve their bottom line.
Recently, Jetpac, a free iPad app that turns your friends' photos into a customized travel magazine, wanted a way to find its users' best images, said founder and chief technology officer Pete Warden. But instead of saddling its team with the project, Jetpac wanted to hire data experts to help. So they sponsored a contest on Kaggle, a platform for data science competitions. Within three weeks, the competition's top three teams had more than 85 percent accuracy in finding the best photos, and Jetpac had a solution to its photo quality problem.
"It helped us speed up our development and get a better result much faster than if we'd done it as an internal project," Warden said. "It was pretty crucial for our product and it made a massive change in terms of the satisfaction the users were reporting."
While Kaggle mostly works with larger companies that have accumulated more data, it's the smaller businesses that often don't need - or can't afford - a full-time data scientist, said Kaggle founder and CEO Anthony Goldbloom. While some small businesses might balk at the expense of data - and hiring an in-house data scientist is certainly costly - business owners said the price of online data tools was worthwhile. Warden of Jetpac said that, at $5,000, the Kaggle competition was "a bargain."
Then there are the small businesses specializing in carving a niche out of handling big data. When the brand-building agency Powerhouse Factories grew tired of using Microsoft Excel to manage customer data, it turned in 2007 to Tableau, a business analytics firm that creates software to help customers understand their data. In a recent collaboration, Tableau helped Powerhouse Factories show a client data detailing problems with queuing in their checkout lines, said Michael Cristiani of the analytics and data visualization group at Powerhouse Factories. Powerhouse Factories also used Tableau to show a client how their Facebook (NYSE:FB) messages were affecting sales and customer engagement.
As a business with about 50 employees, including about a half-dozen who use Tableau daily, Cristiani said Tableau's software was appealing because it didn't require their company or clients to have a big information technology infrastructure. "The world runs on data and analytics," Cristiani said. And small businesses aren't starving for data - they've already got it. "They're starving for the insights," he said.
Small companies don't need a trained information technology specialist to run the software, said Elissa Fink, Tableau's chief marketing officer. Cristiani boasts that Tableau released Powerhouse Factories from the perpetual back-and-forth with clients because the company works with its customers on Tableau servers.
Data is not just for tech companies. Chad Burns, owner of Farmstead Table, a farm-to-table restaurant outside Boston that opened in August, uses the online service Swipely to process credit card payments and track customer data, such as birthdays and anniversaries, favorite meals, restaurant spending and even the day and time they visit. "Say it's one of our best customers and they come every Saturday night and they love the salmon dish," Burns said. "If I get salmon in, I can send them a note and let them know I have their favorite dish."
Data from Swipely helps the time-crunched restaurant owner target customers with the right messages and garner repeat business, Burns said. "I still cook every single day," he said. "The Swipely system captures all the personal information, all the things that we don't necessarily have time to capture ourselves." It can also show merchants how their social media activity - and even the weather - affects daily sales.
Story to College, a startup that helps students write college application essays, uses a combination of student evaluations and the tried and true data analysis tool Google Analytics, which culls data from the company's website, to measure the outcomes of its courses and online tools, said founder and chief executive Carol Barash. By tracking students on the Web site, Barash learned how frequently they clicked on its stress reduction resources. "They use those exercises a lot," she said. "We watched where they were spending their time and it clued us in to where we should develop more content."
Using data in your business takes patience, Barash said. "You don't always get the quick answer," she said. "The answers might not be obvious." If a data point is surprising, she said, take time to consider what the data show and possible next steps. "If you take action too quickly," Barash said, "it might not be the right action."
Click here for more Emerging Businesses articles
(The author is a Reuters contributor)
(Editing by John Peabody, Ryan McCarthy and Brian Tracey)