Small Business of the Day: Tate's Bake Shop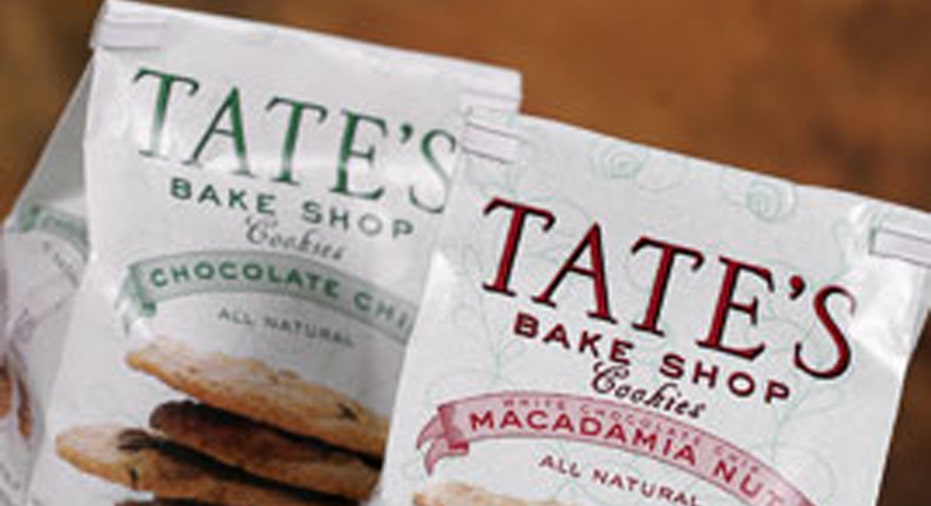 We're highlighting small businesses from around the country as nominated by you, our readers. If your favorite small business is using Twitter to communicate with customers, let us know about it @fbsmallbiz with the hashtag #mysbc, and it may be featured as an upcoming Small Business of the Day.
Small Business of the Day: Tate's Bake Shop
Who: Kathleen King, 52, @TatesBakeShop
What: An all-natural baked goods company
When: 2000
How: King began baking and selling cookies at age 11 at her parent's farm stand in Southampton, N.Y. She continued to bake into high school, and opened her first bake shop at age 20. After 20 years in business she added partners to her company, and proceeded to lose everything in 2000.
"That's how I started Tate's, Tate is my dad's name," King said. "I started it after I lost my first company."
Where: Southampton, N.Y.
In her own words: "We are nationally-known for our chocolate chip cookies, and are doing phenomenally well. I think what makes the product standalone is it's very high quality and pure ingredients. It's what you would use at home to make a cookie; they taste homemade."