Small Business of the Day: Landry and Kling Cruise Events at Sea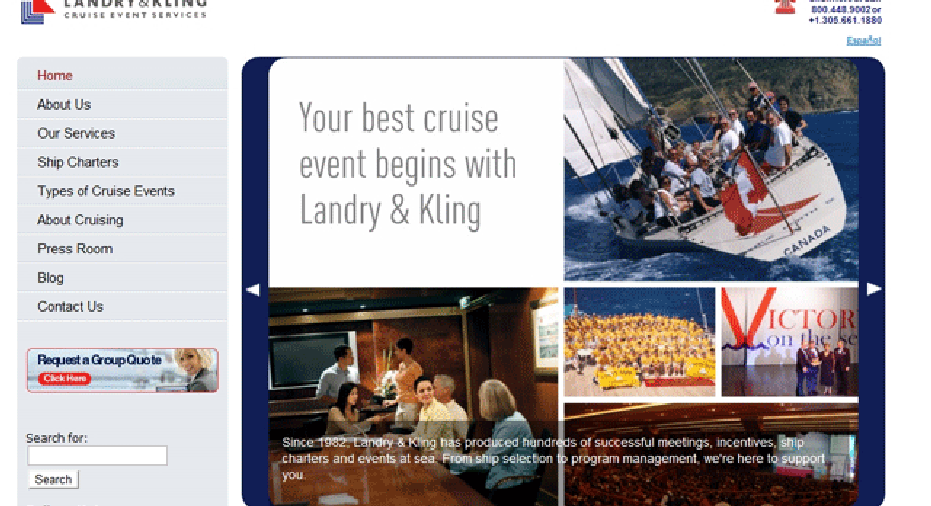 FOXBusiness is highlighting small businesses from around the country as nominated by their readers. If your favorite small business is using Twitter to communicate with customers, let them know about it @fbsmallbiz with the hashtag #mysbc, and it may be featured as an upcoming Small Business of the Day.
Small Business of the Day: Landry and Kling
Who: President and Co-Founder Josephine Kling, @cruise4bizbyjo & @meetatsea
What: Planning and arranging events at sea: incentive travel, conferences, executive retreats, meeting, reunions and special interest programs-any group event aboard ship. Landry and Kling currently has 20 full-time employees.
When: Celebrating its 30-Year Anniversary
How: Josephine and her business partner Joyce Landry were working at Holland America cruises in NY when at lunch one day the idea sort of sprang up on them. "There was a need in the marketplace, so we found the need and filled it with a new business idea," Kling said.
Where: Miami, "the cruise capital of the world"
Biggest lesson learned:  Kling emphasizes the importance of listening to customers as being top priority.
"With so much of business done over the phone and email, you have to make sure you playback everything because it's very easy to have different interpretations of what is wanted. The biggest compliment is being told 'you're really on my wavelength.' It's our job to make their vision of a great event happen."
Another one of her core company values is that there is always an elegant solution. Challenges sometimes arise in translating certain events into the cruise environment, but Kling says almost nothing is impossible.
"There's always an elegant way to achieve what a client wants. That's where our passion comes in we want to deliver and we get the job done.